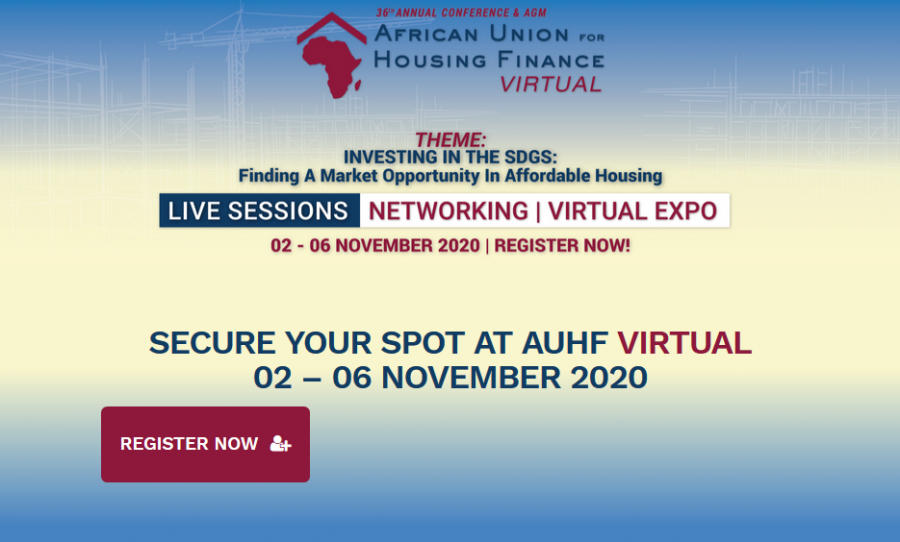 The 2020 edition of the African Union for Affordable Housing Finance (AUHF) Virtual Conference will be held online and feature 5-days of content and networking, as well as an interactive virtual expo. The conference will be of interest to investors, developers and professionals looking to connect across time zones, share ideas and build towards achieving the SDGs in the post Covid-19 future.
This year's AUHF Virtual Conference will take place under the theme, "Investing in the SDGs: Finding a market opportunity in affordable housing". As Africa drives its housing agenda forward, the conference will provide an agenda for debate that promotes market growth and opportunities in green development, infrastructure building, services, job and inclusive economic growth.
Event description based directly on source announcement.