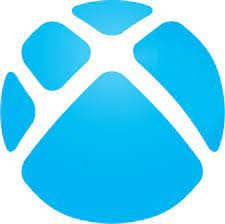 The growing number of digital innovations and their impacts on urban development, in the city form, in urban public services, and in urban planning creates numerous opportunities and challenges for urban and regional planners around the world. The conference hosts seek papers that address issues related to the current digital revolution (digitization of urban planning procedures and operations; datafication of urban activities and services, among other changes) and its impact on urban planning and on key urban development issues, such as those related to climate change, to the energy transition, artificial intelligence, among others.

In this context, the 5th International Conference on 'Urban e-Planning' aims to explore the governance and planning of smart cities, as well as the new developments in the field of citizen e-participation in local and urban governance, and in urban e-planning more specifically. 52 years after the publication of Sherry Arnstein landmark text 'A Ladder of Citizen Participation', in 1969, the Conference aims to discuss the progress made and to explore recent innovations and the challenges confronting the new forms of citizen e-participation and empowerment in the field of local and urban governance. The Conference will also examine and discuss the impact of the Covid-19 pandemic on 'Urban Governance', in particular on 'Urban e-Planning'. It will discuss the actions taken towards the Covid-19 pandemic, and its outcomes and impacts, as well as lessons for the future. The Conference aims to advance knowledge of the new modes of Urban Governance, in particular, those that emerged / will emerge as a result of the Covid-19 pandemic crisis, and its social, cultural, political, economic and environmental consequences.

We invite theoretical and empirical contributions addressing, but not limited to, the following themes:
● Track 1: Governance and Planning of Smart Cities
● Track 2: Citizens e-Participation in Urban Planning / Urban Governance
● Track 3: Covid-19 Pandemic: City and Urban e-Planning

Abstract directly from the source.