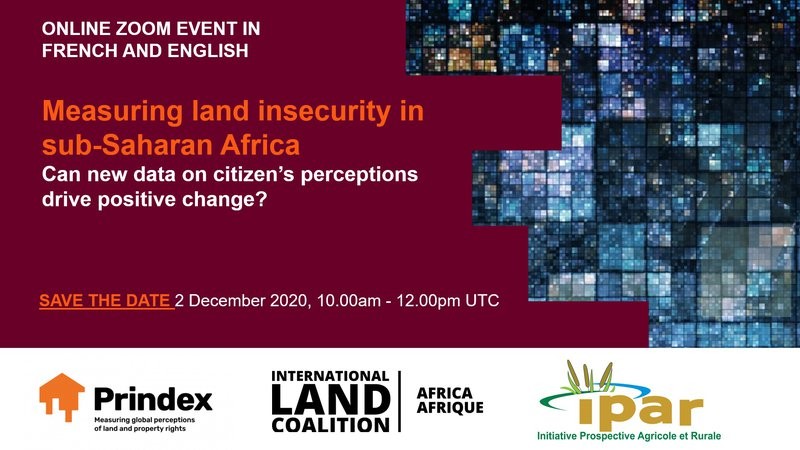 Prindex will be hosting a webinar to present their findings on sub-Saharan Africa regarding land tenure. This will be followed by a panel discussion on using data on land and property insecurity to inform decision-making.

The speakers and key discussants will include:
Ibrahima KA, Prindex Regional Coordinator for Africa
Esther Muiru, Women's Land Rights Manager, International Land Coalition
Ruth Minja, Principal Statistician, Tanzania National Bureau of Statistics
Taibat Lawanson,‬ Associate Professor of Urban Planning, University of Lagos
Ward Anseeuw, Land Expert, CIRAD.

Event description based directly on source announcement.