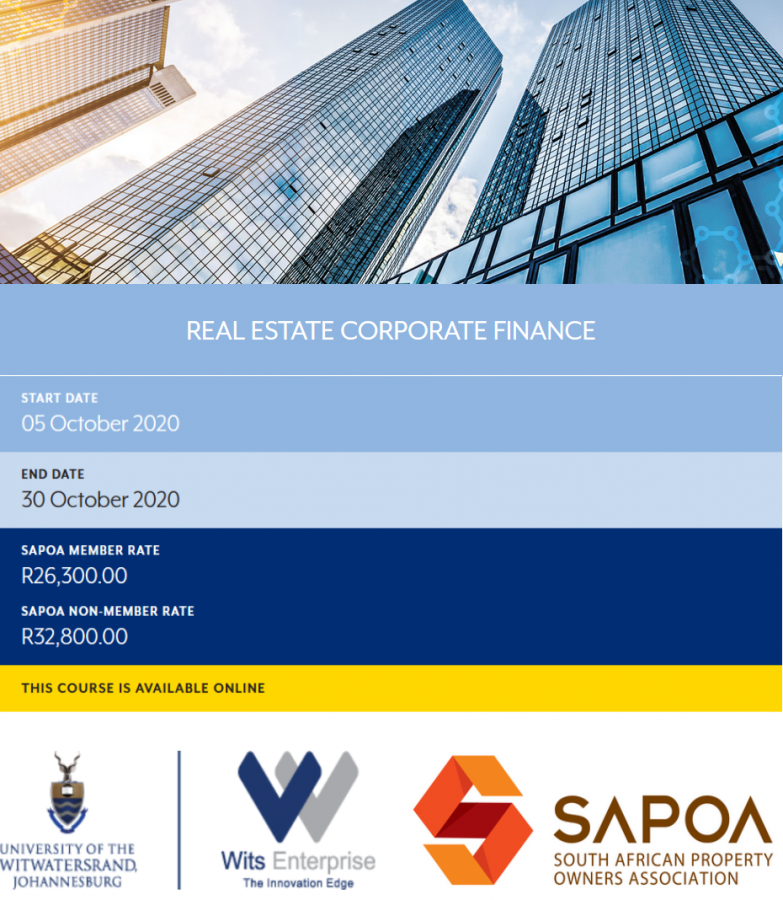 Coming out of a collaboration between SAPOA and Wits Enterprise, this course is part of a series of online real estate courses. These courses are meant to educate interested parties in increasing their knowledge and skills in the property industry.

The overall aim of this specific course is to provide students with good working knowledge of the investment and financing decisions of investors in real estate and financial markets. It is also meant to prepare you for further studies in real estate valuation, property management, real estate investments and finance.

After completing this course, students will acquire complete introduction to the investment decision process by acquiring working knowledge of the issues involved in investment decision-making and the financing of investment projects and the impact of debt on investment profitability.

A matric certificate as well as a minimum of two years working experience in property/ real estate serve as the admission requirements to this course.