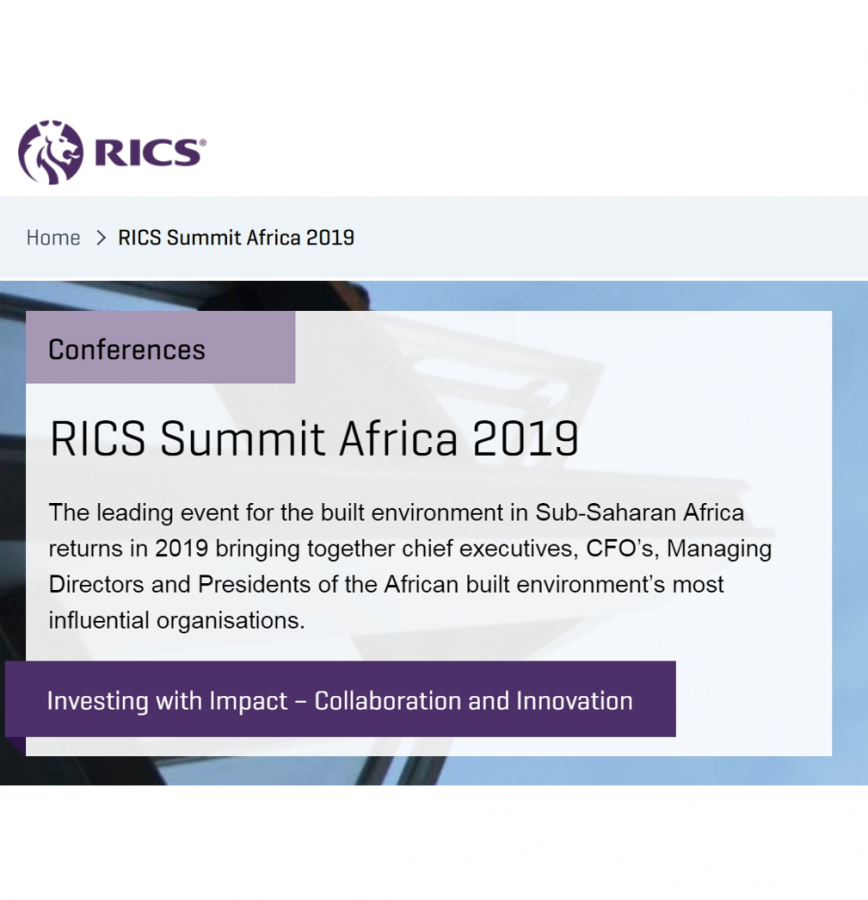 "The leading event for the built environment in Sub-Saharan Africa returns in 2019 bringing together chief executives, CFO's, Managing Directors and Presidents of the African built environment's most influential organisations.
"This year's theme "Investing with Impact – Collaboration and Innovation" will focus on how collaborative partnerships and impactful investment is shaping the future of Sub-Saharan Africa.
"Key topics for discussion will include an in-depth look into inward investment, geopolitics and cross-border collaboration, as well as an examination of current and future investment trends in cities, renewable energy and transport infrastructure. The agenda will also address established and emerging models of funding.
"Attend to hear regional and international speakers address these pertinent subjects and explore possible collaborative and innovative strategies to push Africa forward as a global thought leader and influencer in the built environment sector."