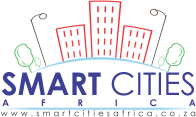 Bigger and Better Africa's leading Smart Cities Summit returns to Johannesburg South Africa, from 3-4 July 2018.
The Smart Cities Africa Summit 2018 edition was a great success which was exemplified by the number of senior business executives in attendance as well as, high commissioners, ambassadors, mayors.
There is going to be substantial growth for the 2019 edition and we have partnered with a strong community of leading partners including governments, businesses, academic institutions, and different industry bodies in order to achieve this.
Smart Cities Africa Summit 2019 is focused on "co-creating smart cities in Africa – beyond the rhetoric".