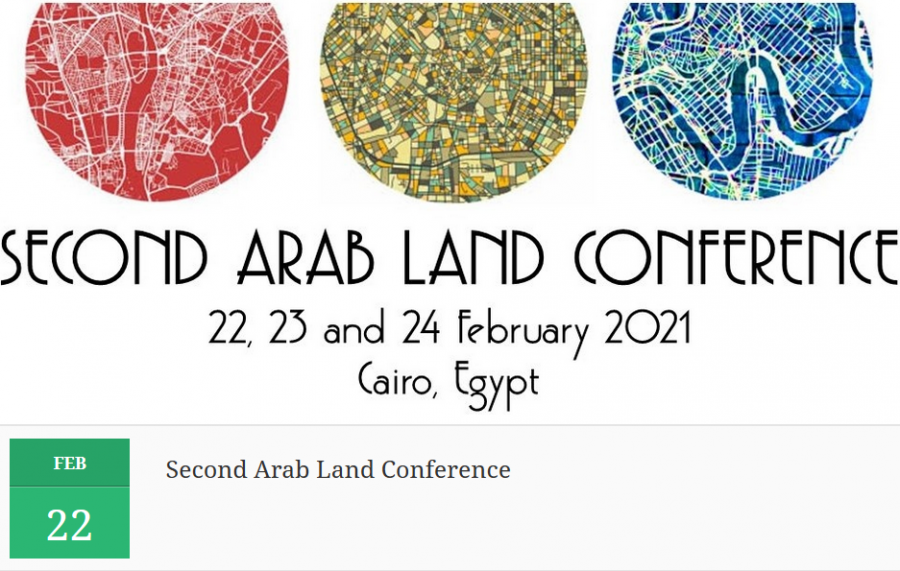 This conference aims to mark an important milestone in the roadmap towards establishing good land governance in the Arab region. The Conference will promote good land management and land administration by focusing on the priorities of the Arab Land Initiative: promote collaboration and coordination; develop and share knowledge; develop capacities of individuals and organizations; and support the implementation of land-related programmes and interventions. The Conference will be a platform to discuss countries' experiences, present new research, foster high level support and ownership to tackle land governance, and to empower and develop the capacities of the land stakeholders from the region.
Experts and practitioners will have the opportunity to submit and present papers relevant to the following eight topics of the conference:
Land management and administration
Modernization and reform of land and property registration
Flexibility and adaptation of land management in time of crisis (climate change, epidemics, conflict)
Access to land for women and vulnerable groups
Efficient land use
Technologies and smart solutions to enhance land management, land development and construction
Policies to encourage the participation of private sector in land use planning and land management
Capacity development
Event description based directly on source announcement.