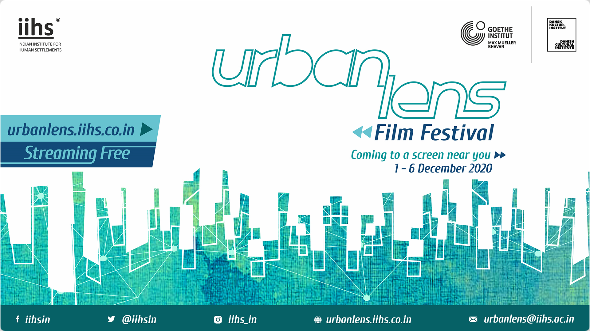 The Urban Lens Film Festival brings together filmmakers, academics and urban practitioners to dialogue with each other on cinema and the urban experience. Curated by the IIHS Media Lab, the festival has screened films of various genres and multiple geographies across the globe.

The festival will feature a special package of films called 'Landscapes of the Mind' curated by filmmaker, editor and curator Bina Paul and will screen films from across the globe spanning India, Brazil, Cambodia, Denmark, Egypt, France, Germany, Lebanon, Senegal, Poland, Portugal and the United Kingdom.

The festival will host two Masterclasses. One, with Anjali Menon, on her practice as a director in and from south India and the role of collectives in creating equal spaces for women in the industry. The one with Dibakar Banerjee, is about what his work has meant for the cinematic landscape in India and how it has played a pivotal role in recreating a form of cinematic urbanism.

This year, the festival will host two panel discussions - one on reflections by cinematographers, of being women who work in a largely male-dominated field and another on the films of the north-east of India and the cinema each of the states produce.

Event description based directly on source announcement.