2021 City Spatialised Economic Data Reports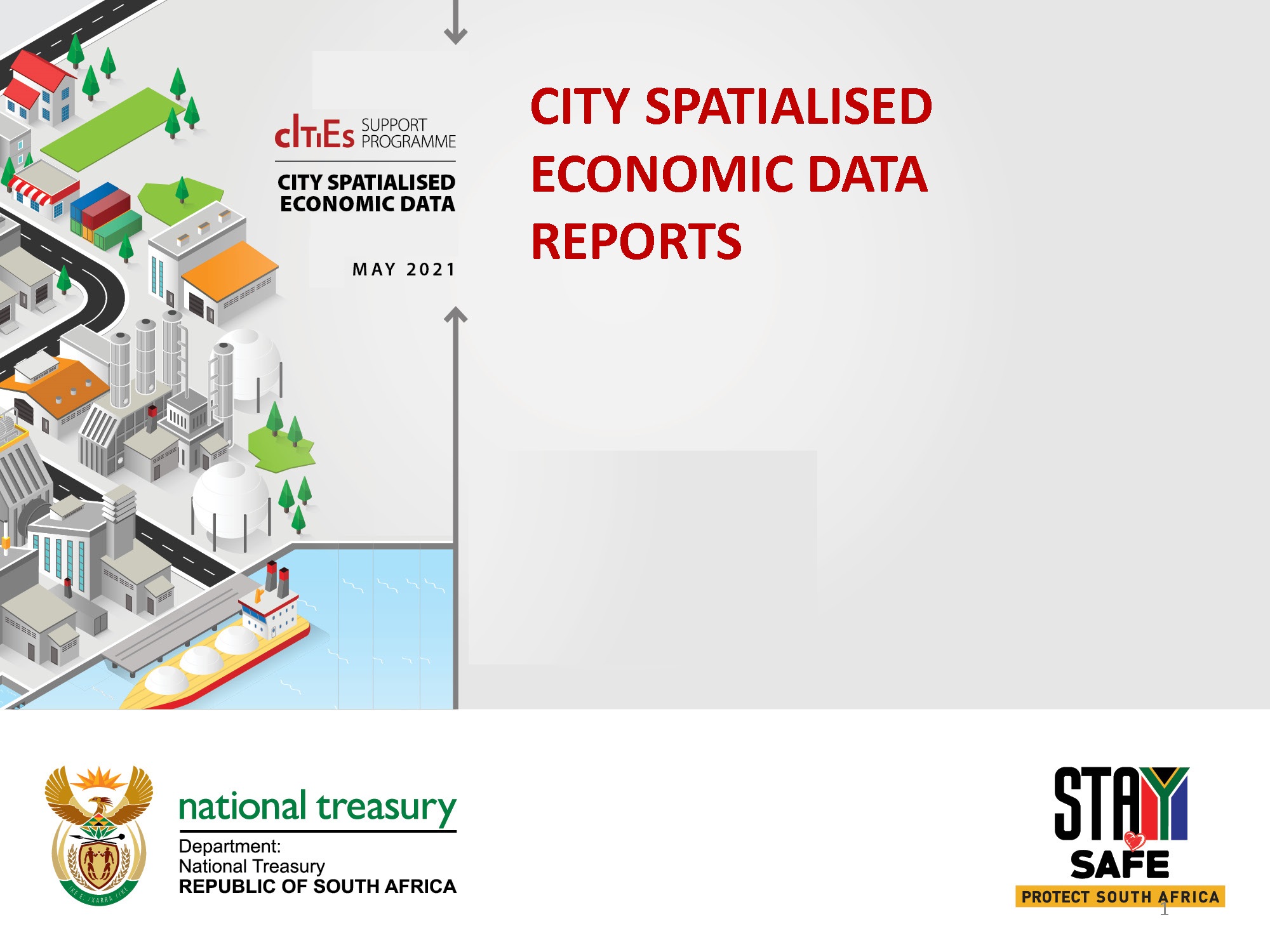 14 May 2021
Cities Support Programme
English
Research report
South Africa
National Treasury's Cities Support Programme makes publicly available spatially aggregated employment and firm level data at a sub-municipal level. This dataset is anonymised and longitudinally mined from administrative tax data documenting employment and firm-level statistics at a sub-municipal level.
The data presented in eight metro reports includes information per tax year from 2013 to 2018 related to:
The weighted number of employees per main place (including data disaggregated by age groups, gender, wage bands and industry information)
The number of firms per main place (including data disaggregated by firm size, employment and turnover trends, export status and the number of new and closed firms)
The project was made possible by a collaboration between the South African Revenue Service (SARS) and National Treasury, who in 2015, in partnership with the United Nations University World Institute for Development Economics Research, set up a secure data facility to host the highly sensitive and anonymised administrative tax data collected by SARS during revenue collection. The data mining process for 2021 was done in partnership with the Human Sciences Research Council.
Abstract based on original source.