Breaking New Ground Journal
The official publication of the Ministry of Human Settlements, Water and Sanitation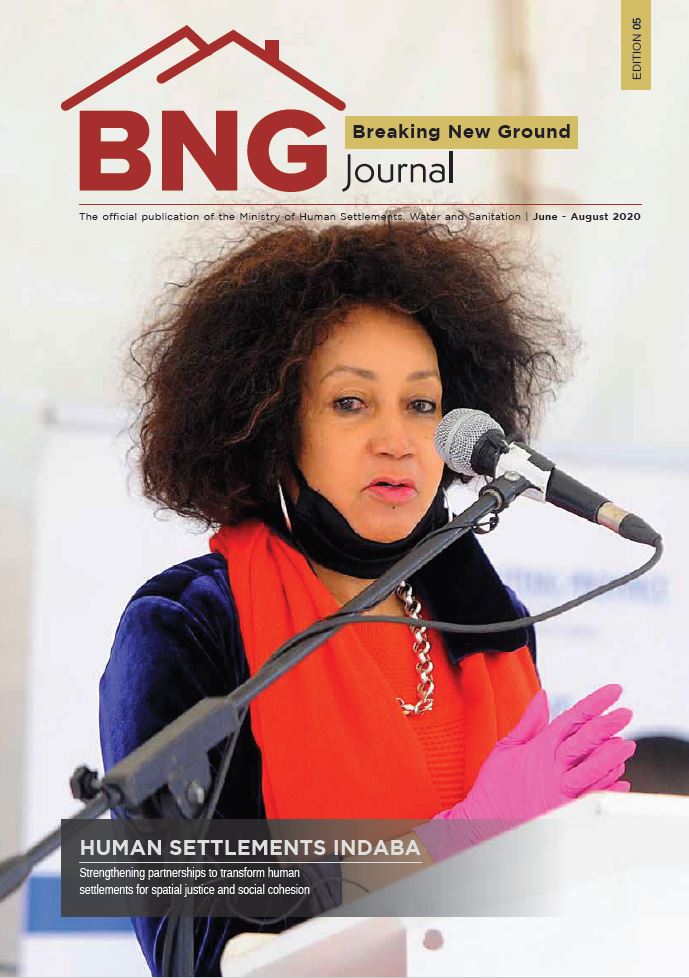 01 August 2020
Gwen Shole, Koketso Rabada, Mandla Gumede
English
Journal article
South Africa
The Breaking New Ground (BNG) Journal is a quarterly publication that is aimed at helping the Human Settlements, Water and Sanitation Sector to provide a uniform understanding of the objectives, achievements and challenges of the sector as a whole.
This journal features articles from journalists, academic researchers, industry experts and government officials, and reflects on their experiences from the perspective of ordinary South Africans.
At the end of 2019, Minister Sisulu launched the Water and Sanitation Master Plan that outlines a series of urgent steps to be taken and implemented in the water sector to address systematic and infrastructural challenges to secure continuous and uninterrupted water supply. The plan was widely accepted by the industry role players and the public at large.