City Diplomacy Papers Vol. 1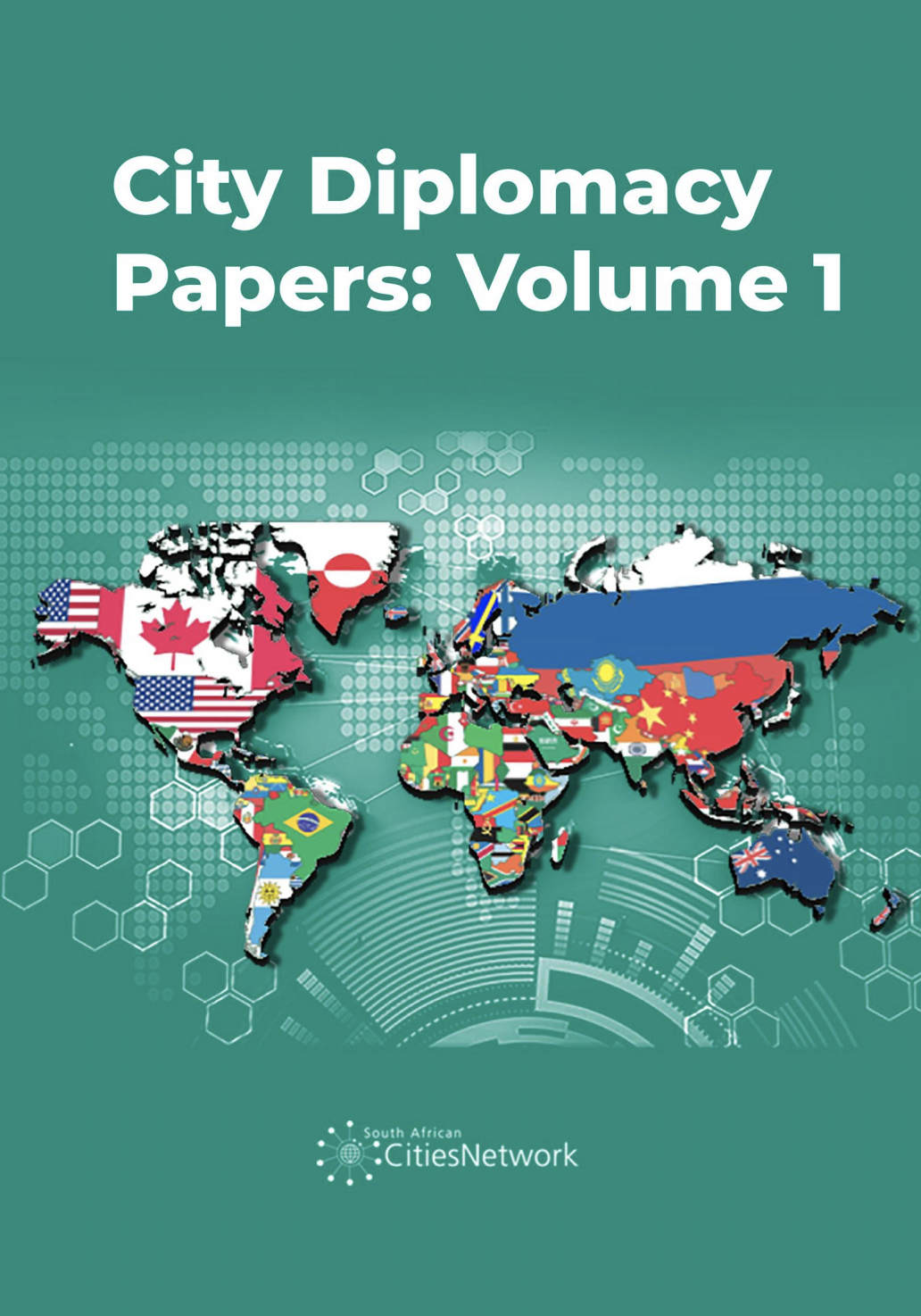 08 February 2021
English
Working paper
South Africa
The South African Cities Network (SACN) International Relations Forum (IRF) is a joint initiative of the SACN and its participant cities. Its primary purpose is to engage in and develop a collective city agenda that clearly positions South African cities within global and national contexts and debates. The IRF undertakes research, engagement and learning aimed at assisting cities to implement international and national urban policy frameworks by aligning their respective city strategies.
Internationally, there is a real recognition of the catalytic role that city diplomacy plays in the development of nation-states. To be effective, city diplomacy must first and foremost serve the core purpose and objective of local government, i.e. to improve the lives of citizens. City diplomacy is still a developing practice but generally involves activities such as building city networks, sharing of experiences and best practices through dialogue and learning exchanges with counterparts, cooperation between international private and public organisations, and creating networks of mayors and local government bodies.
The city diplomacy paper series seeks to explore the many dimensions of city diplomacy, as currently practised, in order to inform and encourage city stakeholders to engage critically on the meaning of city diplomacy and to translate this understanding into practice. The intention of the paper series is to outline and capture a set of perspectives that will form the basis for robust debate and engagement on the state of city diplomacy in South Africa, and how it can be enhanced and leveraged to advance the global interests of South African citizens.
This first volume contains papers that look at some broad topics of city diplomacy: the changing world of international relations, mobilising climate finance, knowledge co-production, and urban regeneration.