Land Access Manuals - by Afesis Corplan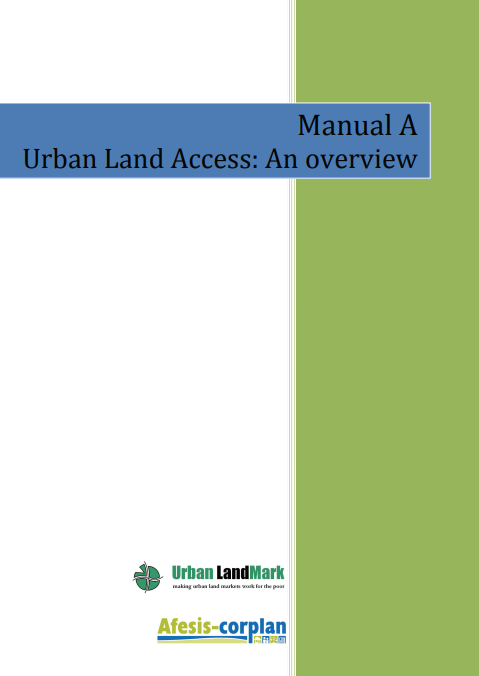 01 June 2008
Urban LandMark
English
Guide/ Handbook
South Africa
The target group for this manual is the leadership of organised groups of homeless in need of land for housing development. The aim of this manual is to describe briefly how to get land for a house.
Land access in this manual is understood to mean:
Land purchase: Buying land and getting ownership papers changed into your name.
Land development: Planning for and getting approvals to put roads, water, sewerage pipes, and other services into the ground as well as building services and houses on the land.
Land occupation: Moving onto the land or into the house and starting to live there.
The following titles are available in this series:
The Overview provides a short and simple introduction to the process.
The Steps offers more details on each of the steps involved in the process.
The Options outlines the various options for how and when land can be accessed.
Abstract based directly on source.