Mapping housing research methods
Enhancing the link between research theory and methods in African housing studies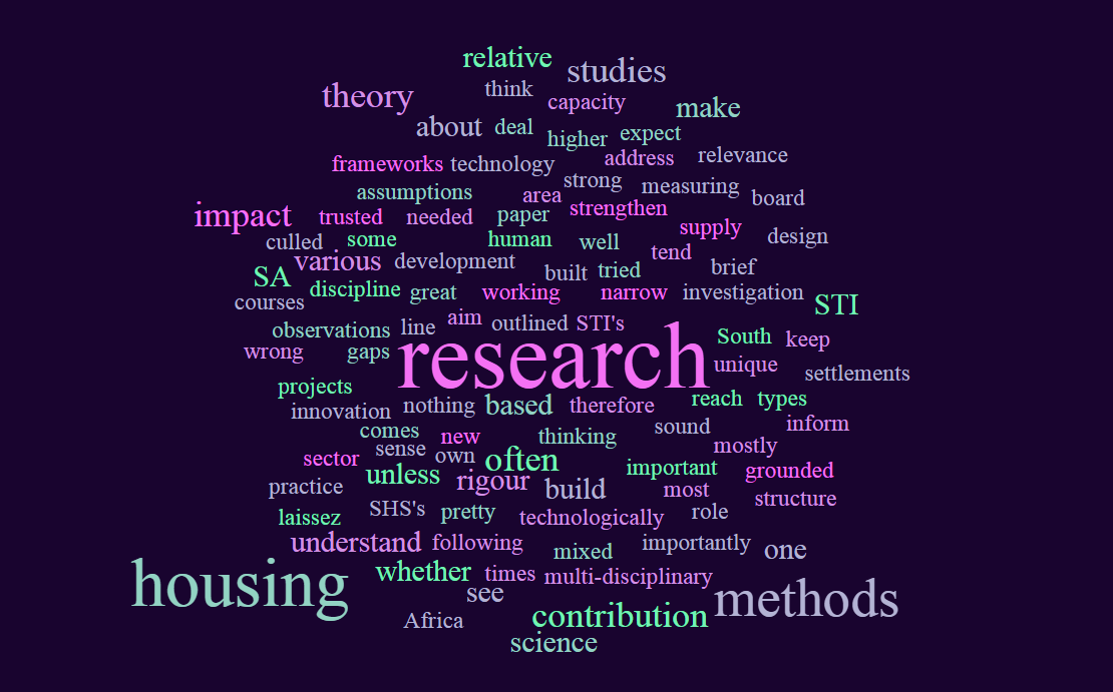 Relevant, empirical research creates the foundation for better informed decisions. Poor research that employs inappropriate methods or is without a broader theoretical foundation can lead to poor decision making and the misallocation of resources.

This paper and accompanying presentation seek to make a methodological contribution by improving our understanding of the potential range of housing research methods, and how housing theory can and should link to choice of method. The paper reviews a number of methodological frameworks with the purpose of identifying what was regarded as conventional housing research, and then to explore potential emerging areas of research methodology that would be useful in advancing housing studies.

By mapping housing research methods, it becomes more feasible to relate research objectives, in each case, to the more rigorous selection of appropriate research methods and mixes of methods to satisfy those objectives. The broader goal is to contribute to a process of more deliberately establishing housing research as a science so as to meet the growing complexity of the housing challenges that the continent faces, and to build innovation for inclusive development.

The paper was presented at the Out-Of-The Box 2018 Conference, CSIR Knowledge Commons, CSIR, Pretoria, 24-25 October 2018.

The authors then teamed up with a wider group to develop these ideas into a paper for publication. This came out in 2022 as A typology of designs for housing research: improving methodological coherence of paradigm, approach and design.