Mine housing in the South African coalfields
The unforeseen consequences of post-apartheid policy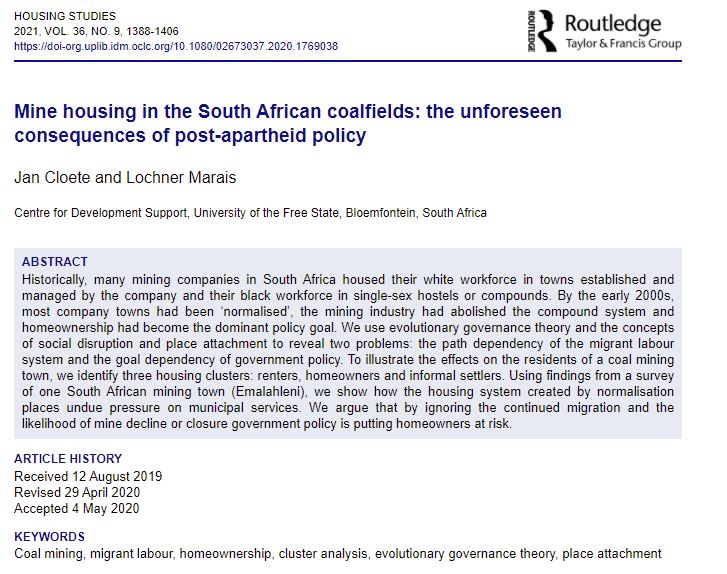 Historically, many mining companies in South Africa housed their white workforce in towns established and managed by the company and their black workforce in single-sex hostels or compounds. By the early 2000s, most company towns had been 'normalised' the mining industry had abolished the compound system and homeownership had become the dominant policy goal.

In this article, the authors use evolutionary governance theory and the concepts of social disruption and place attachment to reveal two problems: the path dependency of the migrant labour system and the goal dependency of government policy. To illustrate the effects on the residents of a coal mining town, they identify three housing clusters: renters, homeowners and informal settlers. Using findings from a survey of one South African mining town (Emalahleni), the authors show how the housing system created by normalisation places undue pressure on municipal services. They argue that by ignoring the continued migration and the likelihood of mine decline or closure government policy is putting homeowners at risk.

This resource is part of the Mining Towns Collection kindly sponsored by the Municipal Capability and Partnership Programme. Abstract based on source.