Science, Technology and Innovation for a Circular Economy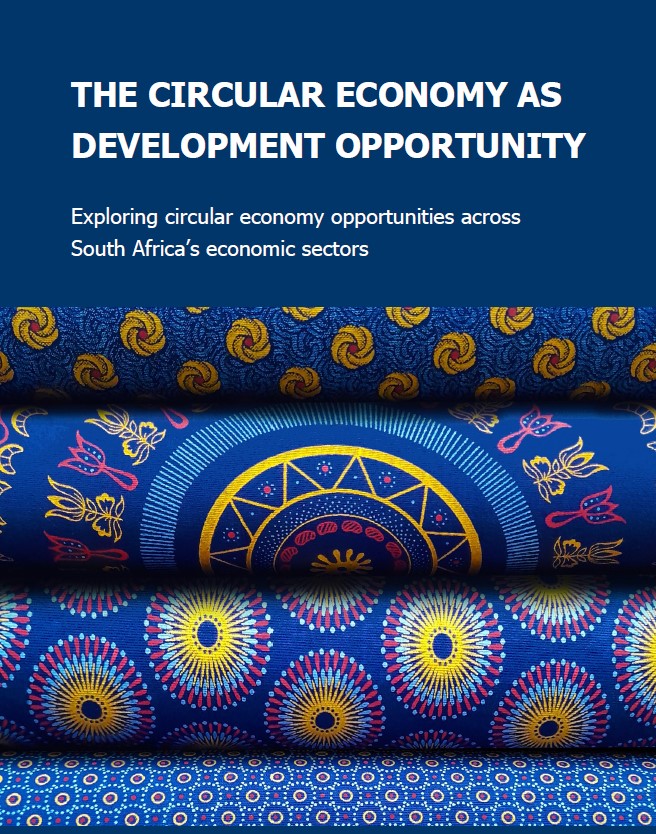 With its multi-sectoral expertise, the CSIR is well positioned to explore the opportunities a circular economy provides South Africa, through the lens of science, technology and innovation. To this end, the CSIR has released eight short think-pieces in the form of a book and individual briefing notes which suggest that transitioning to a more circular economy has the potential to create value across all sectors of the South African economy.

CSIR Book
The complete work in book form.
CSIR Briefing Notes
The individual briefing notes.
Introduction: Nahman, A. et al. (2021). Driving economic growth in South Africa through a low carbon, sustainable and inclusive circular economy. CSIR: Pretoria
Mining: Khan, S. et al. (2021). Placing the South African mining sector in the context of a circular economy transition. CSIR: Pretoria
Agriculture: Okole, B. et al. (2021). Supporting food security and economic development through circular agriculture. CSIR: Pretoria
Manufacturing: Fazluddin, S. (2020). Supporting the development of a globally competitive manufacturing sector through a more circular economy. CSIR: Pretoria
Human settlements: Cooper, A. et al. (2020). Creating resilient, inclusive, thriving human settlements through a more circular economy. CSIR: Pretoria
Mobility: Mokoena, R. et al. (2020). Facilitating sustainable economic development through circular mobility. CSIR: Pretoria
Energy: Msimanga, X. et al. (2020). Decoupling South Africa's development from energy demand through a more circular economy. CSIR: Pretoria
Water: Seetal, A. et al. (2020). Decoupling South Africa's development from water demand through a circular economy. CSIR: Pretoria
Abstract based on source