Spatial Transformation: Measuring Success in South African Cities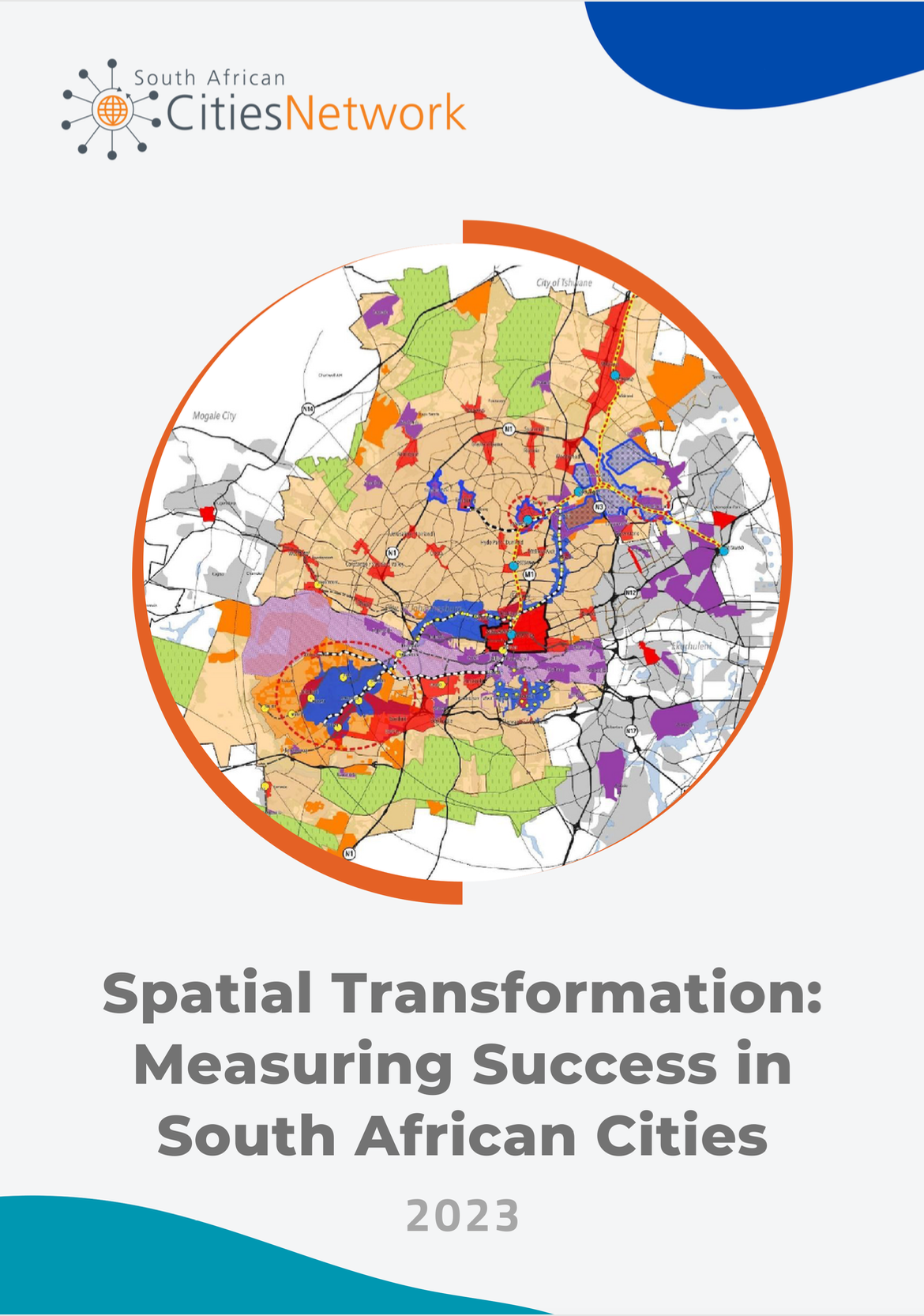 01 January 2023
South African Cities Network
English
Report
South Africa
This report on measuring the success of spatial transformation in South African cities underscores the formidable challenge of inequality within urban environments, particularly as more than half of the global population resides in cities. It highlights the persisting issues of equity, inclusion, race, participation, access, and ownership, exacerbated by dramatic economic disparities, uneven environmental burdens, and limited access to opportunities. Across Africa, cities grapple with the legacy of being "planned for inequality," creating stark disparities between slum areas and gated communities. As urbanisation intensifies, the development challenges in African cities involve meeting the infrastructure needs of a burgeoning population while rectifying historical inequalities. The report posits that achieving social demands for inclusive infrastructure and spatial integration is paramount for fostering equity, inclusion, and justice in urban spaces.

A case study on South Africa reveals the intentional segregation enforced by the apartheid government, particularly through the Group Areas Act of 1950. This legislation legally assigned neighbourhoods based on racial categories, resulting in mass displacements and fractured communities. Black and coloured populations were relegated to distant "dormitory townships," away from economic opportunities and societal benefits. The consequences were sprawling cities marked by low population densities and functional segregation, perpetuating deep-seated racial and class-based inequalities. In light of this historical context, the report underscores the imperative of addressing past injustices and advocates for inclusive urban development strategies that prioritise equitable infrastructure and spatial planning to mitigate, rather than exacerbate, societal disparities.
Abstract based on original source.