Towards the Blue-Green City
Building Urban Water Resilience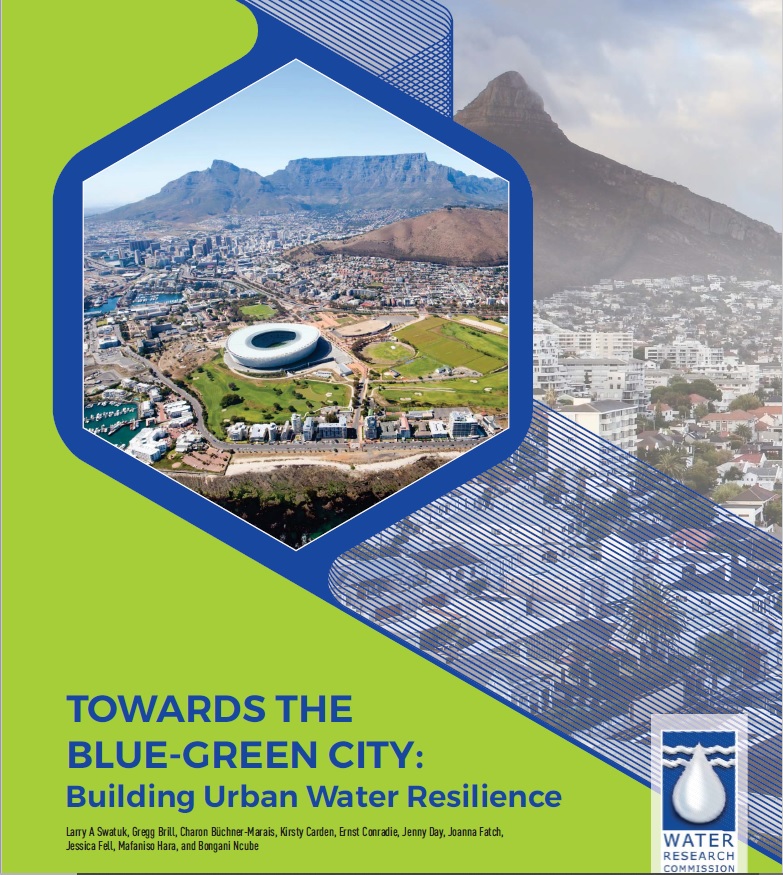 15 November 2001
Bongani Ncube, Charon Büchner-Marais, Ernst Conradie, Gregg Brill , Jenny Day, Jessica Fell, Joanna Fatch , Kirsty Carden, Larry A Swatuk , Mafaniso Hara
English
Report
South Africa
Cape Town is not the only major city to have faced a serious water crisis. It is also not the first city to do so, or the last and its challenges related to water security are not necessarily worse than other cities. Nevertheless, Cape Town has become a global symbol for cities facing escalating water shortages, attracting attention from all over the world.

In July 2018, Professor Philip Clayton (Claremont School of Theology), approached Professor Ernst Conradie (Religion and Theology, University of the Western Cape, South Africa) to explore possibilities to host a major international conference on cities facing escalating water shortages. The assumption is that there are indeed many cities, all around the world, that are confronted with serious water shortages and that such challenges may well escalate over the long term (towards 2050) especially due to climate change, continued urbanisation and the deterioration of infrastructure. It may therefore advance the quest for sustainable forms of civilization if representatives from selected cities could gather together, preferably in Cape Town, to discuss best practice in addressing such challenges, lessons learned from mistakes made and to identify strategies in moving forward. The more ambitious aim for such a conference was to develop a "Water framework", namely a living document that can guide city officials and policy makers over the coming decades to address immediate water shortages and challenges with a long-term vision in mind.

Six task teams were established to each develop a position document on cities facing escalating water shortages, namely in the natural sciences, the social sciences, politics and governance, economics, the technical sciences and civil society. Each task team developed a position document that was circulated to participants and discussed in depth at the conference that was eventually hosted at the University of the Western Cape from 27 to 28 January 2020. The purpose of this conference was therefore a meeting of members of the six task teams to discuss their position papers and to develop an envisaged "Water framework". This document was subsequently produced in collaboration with the so called W12 Congress.

The set of essays included in this volume constitute insights gained from the multidisciplinary approach adopted for this conference and are made available here for a wider audience. While there are countless research contributions on water security that have been published from the perspective of particular disciplines in order to contribute to discourse in such disciplines, this set of essays represents a deliberate attempt to communicate across such disciplines and in such a way that this can come to the aid of practitioners engaged in urban water security. While urban water managers typically do have to juggle various perspectives and interest groups, such a multidisciplinary approach is not common elsewhere and constitutes the distinct contribution of this set of essays.

The set of essays includes an introduction that represents some of the common ground that was established across the various disciplines. This is followed by six essays that each offer perspectives on urban water security from a narrower set of disciplines in communication with other disciplines. Put simply, they each suggest non-negotiables for water security if such perspectives are not taken into account collaborative efforts to address the long-term.

Challenges associated with urban water security are likely to be undermined. These essays are followed by a concluding section that spells out a long-term vision for the future.

Abstract based on source.