URERU Smart City Report Series 4
The Way Forward for the City of Cape Town and What it Means to be 'Smart' in Africa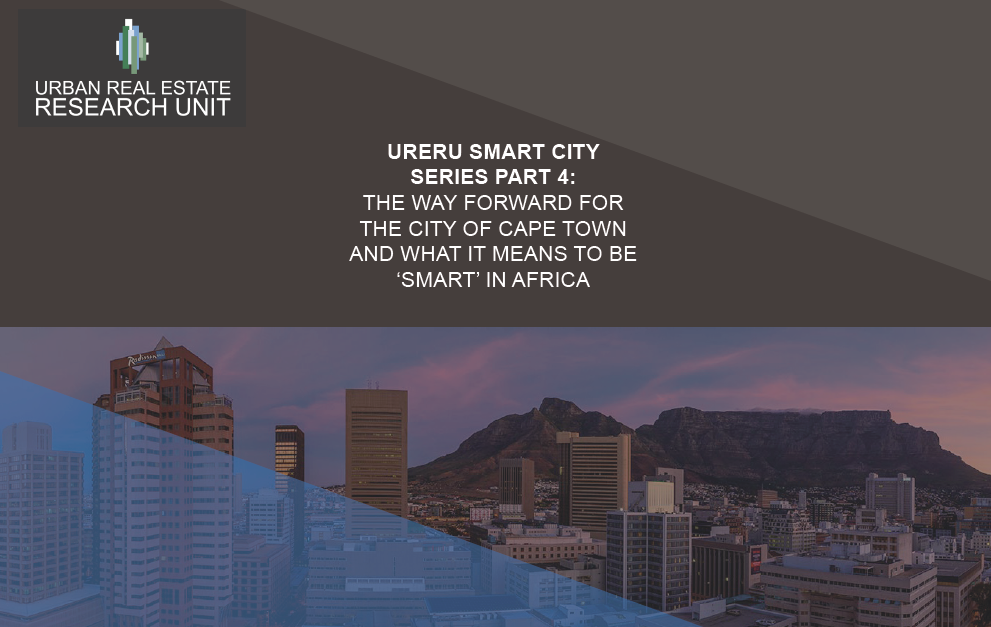 This report, the final edition of a four-part research series, attempts to put forward some recommendations that we hope may assist The City of Cape Town as they continue on its digital journey. These recommendations are based on what has emerged from the previous three reports. The final report also attempts to distill the findings of this research to provide some reflection on what they may mean for Africa more broadly. These are presented as important considerations that can be applied to the context of other African cities with smart city aspirations.
The structure of the report series is outlined below:
Report 1: Critical Analysis of Cape Town's Digital City Strategy.
Report 2: The Current State and Characteristics of Cape Town's Smart City Implementation.
Report 3: Identifying the Opportunities and Challenges that exist for Cape Town as it embarks on its Smart City journey.
Report 4: The Way Forward for The City of Cape Town and What it Means to be 'Smart' in Africa
Abstract based directly on source.