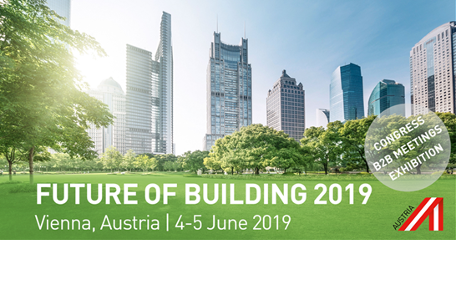 The Future of Building conference and B2B platform invite you to collaborate with your industry peers in 2-days of learning and network building!
Business counterparts from five continents gather to explore the latest industry insights, identify possibilities for cooperation and expand their global network. The profile of last year's participants included businesspeople from Asia, North and North-West Africa, North America, the Middle East and Europe.
Key topics

§ Modern urban planning / smart cities / smart homes
§ Inner city refurbishment
§ Social and affordable housing
§ Construction materials, methods and robotics
§ Energy efficiency and sustainability in building and architecture
§ Roads, tunneling and traffic infrastructure
For more information, send an Email.