An investigation into the use of land-based financing to fund infrastructure in South Africa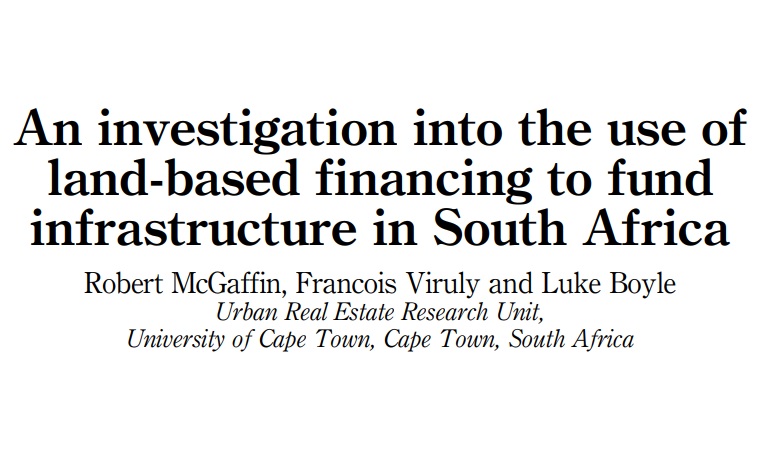 The purpose of this paper is to understand how the nature of infrastructure as a public good has traditionally lent itself to state provision and to review how land-based financing (LBF) can be used to overcome the public infrastructure funding constraints in South Africa.

The paper is largely based on a review and analysis of the academic literature, government reports, and reports from research institutions such as the World Bank, Department for International Development, Urban Land Institute, and the Lincoln Institute.

The paper finds that although a number of LBF instruments are being used in South Africa, the majority of them are not suited to addressing the current infrastructure funding constraint. However, the paper finds that some LBF mechanisms, such as tax-increment financing (TIF), that are currently not used could play a role provided that certain preconditions are met.

LBF has only partially been implemented in South Africa, thus the paper is limited to exploring the issues, challenges, and necessary policy and regulatory changes needed to support LBF.

The review of LBF mechanisms currently being used in South Africa highlights many of their practical limitations. Furthermore, concrete proposals and legislative amendments are proposed in the paper regarding the implementation of additional funding instruments such as TIF.

Infrastructure is regarded as a key precondition for socio-economic development. LBF offers a viable and important alternative for fiscally constrained governments in emerging economies to fund infrastructure provision.

The main contribution of the paper is its focus on the use of LBF in the under-researched Sub-Saharan African context.

Abstract based on source.