Anglo American plc Socio-Economic Assessment Toolbox
SEAT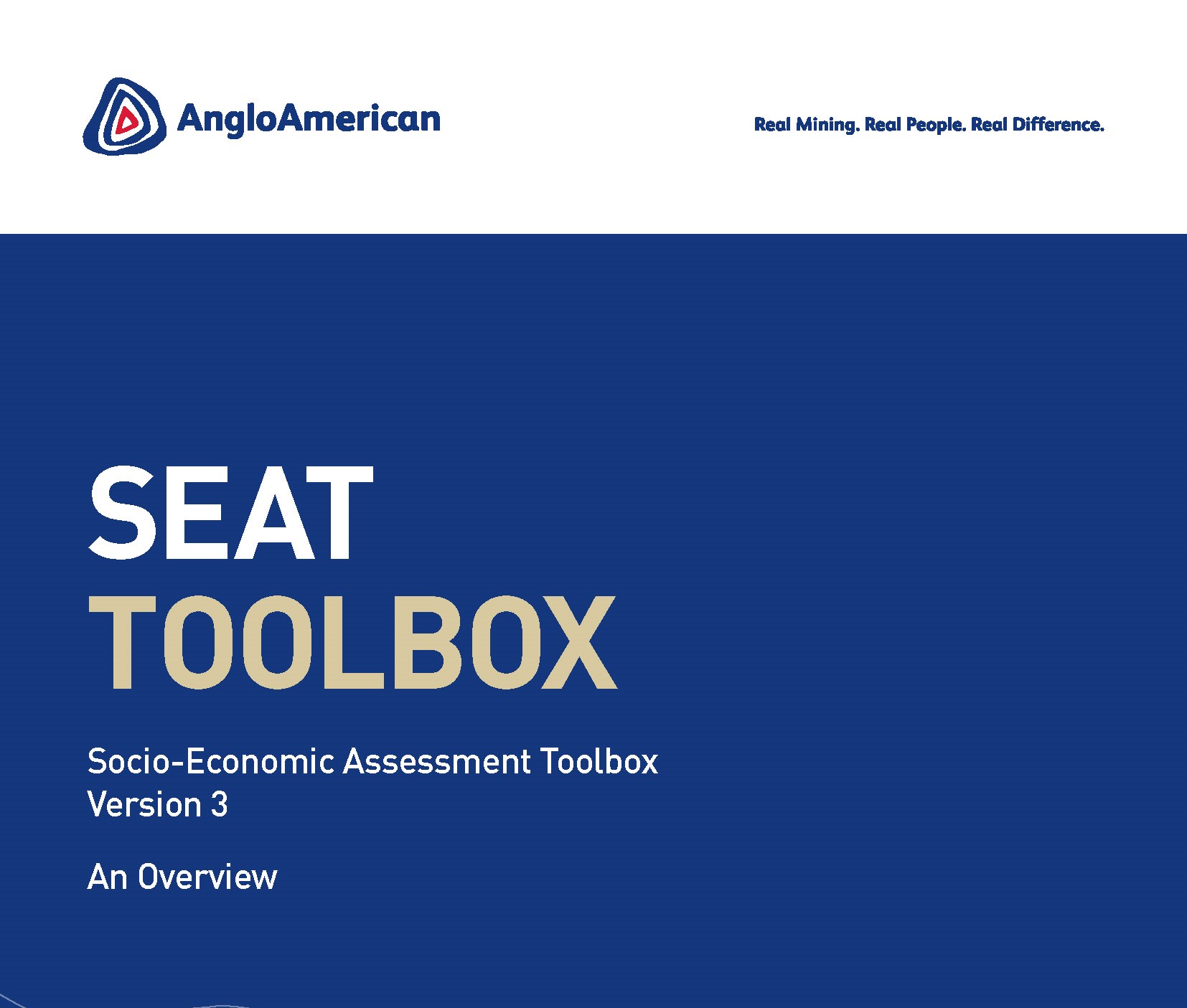 The Anglo American Socio-Economic Assessment Toolbox (SEAT) is intended to help operations to benchmark and improve the management of their local social and economic impacts. The SEAT process enables operations to take a more strategic view of their interactions in relation to, for example, local employment; reducing the exclusion of disadvantaged groups; training; procurement and community social investment.

The SEAT process is aimed at mature operations. It is intended to be flexible and to be capable of implementation using internal resources augmented, as necessary, by local consultants or academic support.

SEAT has been developed using external expertise and best practice from within Anglo American. Not all tools in this toolbox will be relevant to all contexts, and SEAT profiles can be produced through the careful selection of relevant and appropriate tools. Stakeholder engagement is a vital part of the SEAT process and as such features in many of the tools that have been developed. These tools have been designed to work independently of each other and as a result distinct stakeholder engagement activities have been developed for the majority of tools.

Anglo American plc (Anglo) has made its Socio-Economic Assessment Toolbox (SEAT) freely available as a contribution to managing the socio-economic impacts of extractive, other natural resource and industrial operations. Anglo has asserted copyright over SEAT. Any individual or organisation using this manual agrees to the terms and conditions contained in the document.

For an overview and examples of the SEAT tools in action, see the 2014 overview.
This resource is part of the Mining Towns Collection kindly sponsored by the Municipal Capability and Partnership Programme. Abstract based on source.