Developing standards for equitable location of social service facilities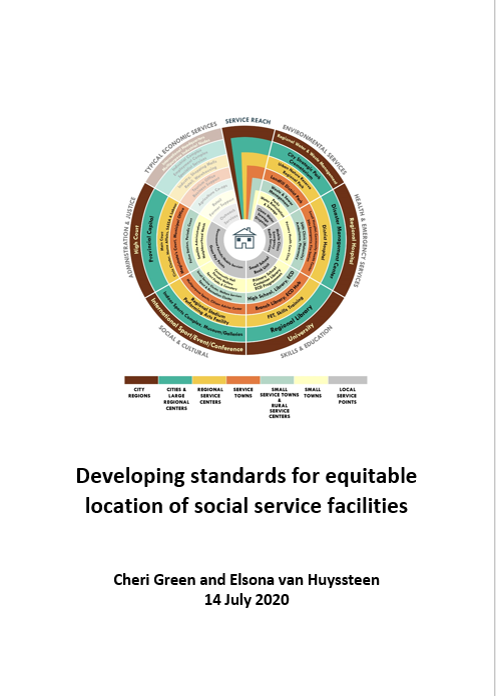 In South Africa, equitable and sustainable provision of social facilities, especially to vulnerable households in urban and rural areas, remains a challenge. The COVID-19 pandemic has starkly demonstrated a lack of capacity at health facilities in parts of the country, despite government's efforts to improve the delivery of social services as a means of addressing poverty and inequality, and reaching targets set out in the National Development Plan (NDP) and Sustainable Development Goals (SDGs).
Spatial targeting against established benchmarks is recognised as a way to improve the accessibility and quality of services, as well as the impact of investment and coordination among the three spheres of government and different sectors.
Research and analyses on the provision standards, and evidence on options to improve the spatial location of social facilities, clearly illustrate how improved social facility provision can contribute to spatial transformation, social justice, efficiency and sustainability as envisaged in the Spatial Planning and Land Use Management Act of 2013 (SPLUMA).
This document provides a brief background on the need for standards to improve access to social facilities and an overview of the process of developing them. This is followed by a reflection on the value of applying these standards – in terms of equitable service delivery and other developmental objectives.