Down and out in Johannesburg
Understanding homelessness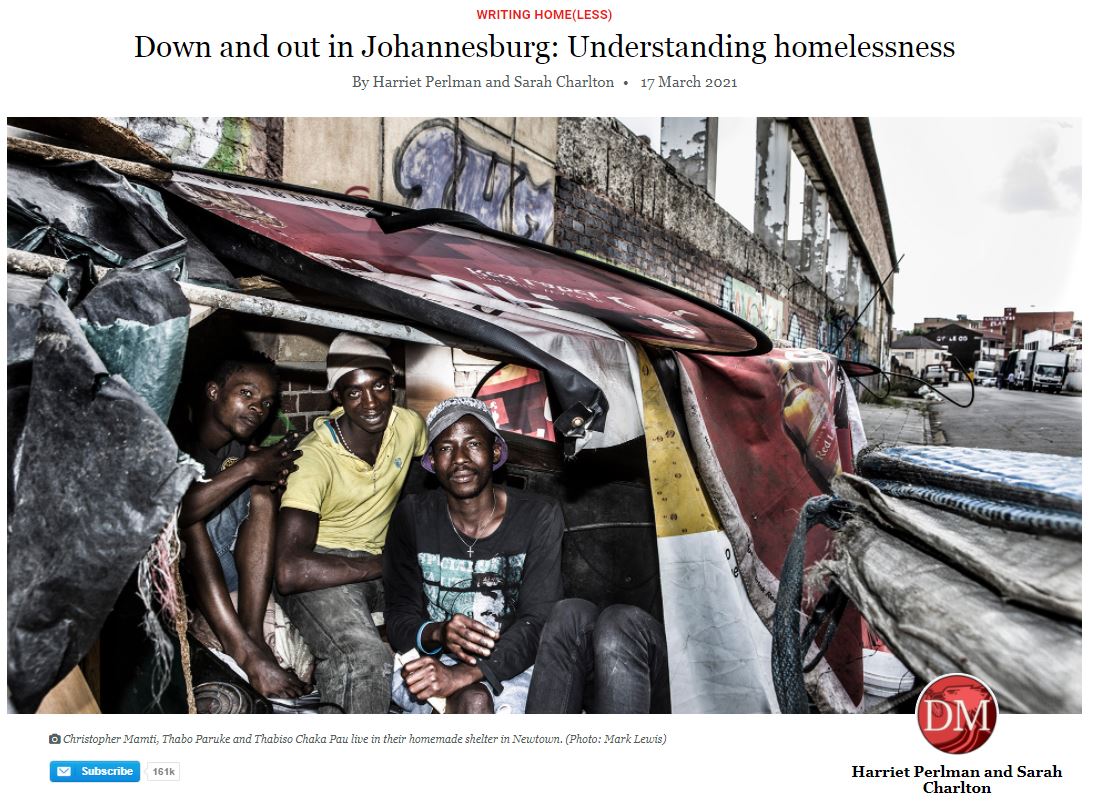 17 March 2021
Daily Maverick
English
Newsletter
South Africa
Sunday 21 March was Human Rights Day in South Africa. One of the rights in our Constitution is the right of 'everyone to have access to adequate housing'. And yet homelessness is growing. In a series of articles published over a period of three days, Maverick Citizen asked homeless people to write about their experiences.
This story was updated and adapted from Vaya Untold Stories of Johannesburg published by Raith Foundation and RAINBIRD.

Abstract based directly on original source.