Ekurhuleni Housing Market Report 2018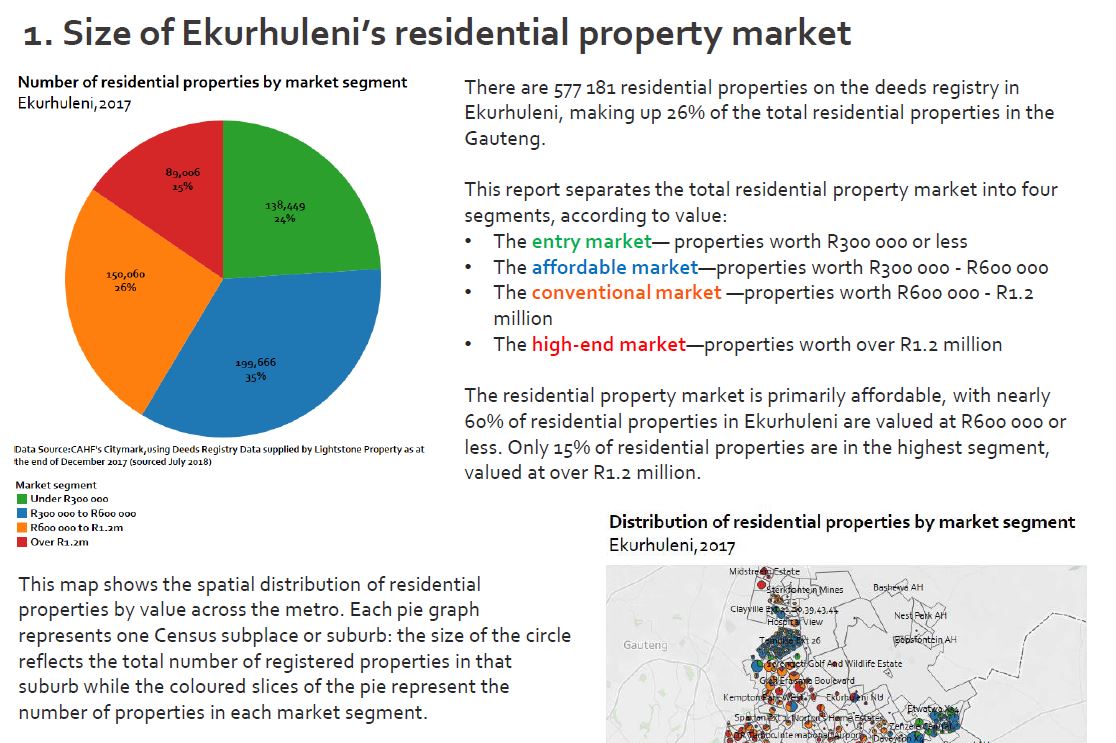 This report on the residential property market in Ekurhuleni, Gauteng, provides a detailed analysis of government-sponsored properties, freehold and sectional title homes, new and resale transactions, lending, and first-time homeowners.
The report indicates that Ekurhuleni's residential property market is primarily affordable with 60% of residential properties valued less than R600 000. 28% of properties in the metro have been financed by the state as part of the national housing subsidy programme. In 2017, 71% of all residential transactions (15 054) were on the resale market, compared to only 6 131 new registrations on the deeds registry in that year. However only 19% of new transactions in 2017 were in the entry-level market below R300 000. Of the 1 162 new transactions in this segment, 96% were government-subsidised properties, pointing to the key role played by government housing programmes at the lower end of the residential property market.