Talking Transformation Podcast- Inclusionary Housing in South Africa
What's the Deal? What's Been Done? and What's Being Done?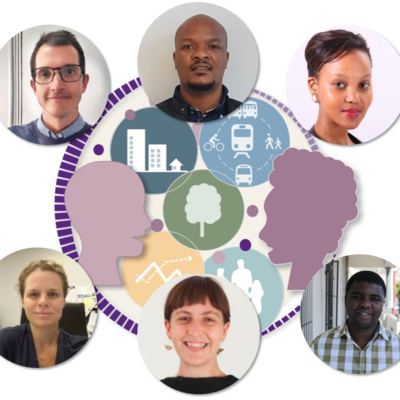 About the podcast
This podcast is an open conversation addressing contemporary city building and spatial transformation issues in South Africa. You can follow the podcast's activities via the twitter page: https://twitter.com/TalkingTransfo1

Episode 36 - Part 2: the second and concluding TTPod episode looking at Inclusionary Housing in South Africa
Following on from our introductory episode this second and final part (for now!) considers:
What is it that Province is advocating for the Inclusionary Housing – isn't it just another methos of taxation?
The negotiation variables and thresholds that have been used in Joburg?
Why do the NGOs suggest that micro-units aren't helpful in the Inclusionary Housing debate?
How has the language and skill sets of contemporary planners been challenged by the Inclusionary Housing negotiations on policy and applications?
What have been the unintended and unresolved aspects from the Joburg experience?
How have the tribunals who adjudicate on applications responded?
What has been the response to the Provincial policy so far?
What does the research in SA since 2007 tell us?
Episode 36 - Part 1: 1st part of 2-part TTPod episode on Inclusionary Housing: What is it? Why is it important? What have been some of the challenges in implementing the policy?
In this first episode of a multi-part episode from the Talking Transformation Podcast each of our guests sets the scene on Inclusionary Housing: What is it? Why is it important? And, what have been some of the challenges for City of Johannesburg in implementing their policy, adopted by CoJ Council in 2019?

The participants consider the perspectives of City and Provincial officials, advocacy groups and academia at a time when the public sector and development community are grappling with the complexity and governance aspects of a policy framework that is implementable, effective and meets the ambitions of the Spatial Planning and Land Use Management Act. We also learn about how Inclusionary Housing "fits" within Land Value Capture (LVC) theory and practice.

The episode comes at a time when the Western Cape Provincial Government has published a Policy Framework for Inclusionary Housing for public comment. This episode sets the tone for an informed response to that document - find it available via the web.
Learn more about Ndifuna Ukwazi's perspective and position on this site.

Part 1&2 - Recorded 30th June 2021

Episode 36 guests: Dylan Weakley, Eric Raboshakga (representing City of Johannesburg) , Lorraine Nzimande (representing University of the Witwatersrand), Willard Matiashe (Development Action Group), Robyn Park-Ross (Ndifuna Ukwazi) and Catherine Stone Stone (Western Cape Government).