Municipal rates policies and the urban poor
How can municipal rates policies promote access by the poor to urban land markets?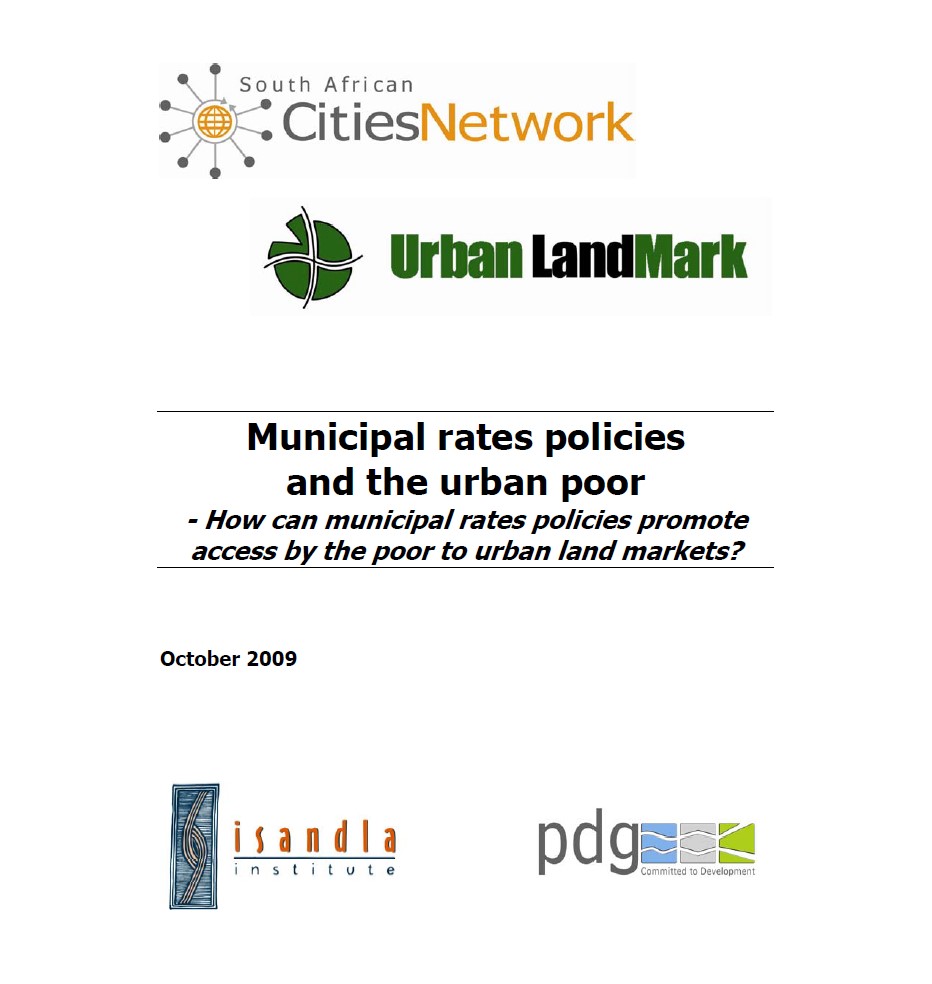 01 October 2009
Urban Landmark
English
Report
South Africa
Commissioned by the SA Cities Network and Urban Landmark, this paper examines how municipal property rates policies are, or could be, used as an instrument to promote access by the poor to urban land markets.
Property rates policies are foremost an instrument created through the Municipal Property Rates Act (MPRA) of 2004 to provide a policy framework at municipal level within which a transparent and fair system of rating, exemptions, reductions and rebates can be implemented. However, the MPRA explicitly incorporates a pro-poor objective alongside its fiscal goals. In urban areas, the poor struggle to access well located land in cities, and legal, institutional and procedural constraints impede secondary residential property markets from functioning effectively in townships.
Buffalo City Municipality and the City of Johannesburg are used as case studies to probe implementation issues and highlight some of the key trade-offs made and approaches taken by municipalities to balance municipal revenue concerns with pro-poor policy intentions.
The paper discusses two main avenues by which municipal rates policies could be designed to positively impact on the struggle by low-income households to gain access to urban land. First, by providing direct tax relief, municipal rates policies can impact the demand-side of the equation by making it more affordable to remain in one's current property or to move up the property ladder. Second, through indirect means, municipal rates policies can create incentives for property owners to make land use decisions which increase the supply of available well-located land and the stock of low-income housing.