Resources for informal settlements and homelessness
COVID-19 Responses Collection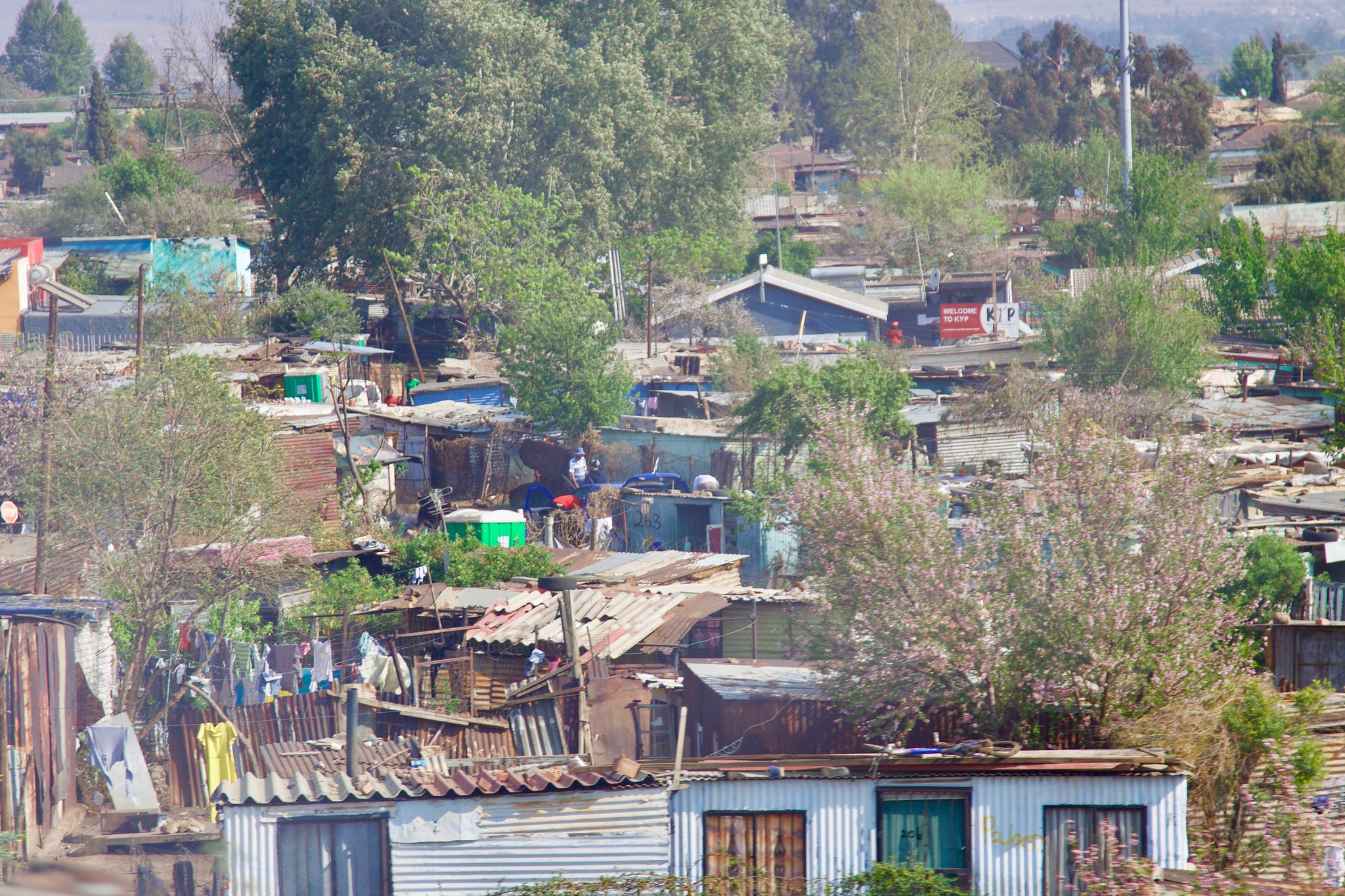 This page forms part of the COVID-19 Responses Collection.
Here we present publications and guidelines related to informal settlements and homelessness.
Publications, articles and blog posts
1 billion people live in informal settlements worldwide: Here are seven key challenges they're facing during Covid-19 - In this blog post, Nakunza (2020) highlights a few key issues that came up during a conversation with Tunapanda Institute and Safe Hands Kenya in NextBillion's first webinar, "Preparing Informal Settlements". These include the some of the most critical challenges for those living in Africa's settlements.
Belgian shelter helps homeless cope with coronavirus lockdown. Audouard and Abnett (March 2020) report that a Red Cross-run homeless shelter in an abandoned office block in Brussels is having difficulty with helping the city's homeless observe Belgium's lockdown due to the coronavirus. "I feel more comfortable outside than confined"
The boundary of home: The spatial implications of COVID-19 (see PDF) - In this document, One to One illustrate typical homes in the city, describing their access to private and socio-economic amenities, their density within the boundary, their rate of shared spaces and their risk of exposure to the Coronavirus. They recommend that "when evaluating the risk of exposure, and encouraging people to stay home it is important to establish where the boundary of the home lies before we decide to fortify boundaries around people."
Building resilience to Climate Change in informal settlements. Satterthwaite, Archer, Colenbrander, Dodman, Hardoy, Mitlin, and Patel (2020) consider how to build resilience to the impacts of climate change in informal settlements within cities in low- and middle-income countries. They also review what is being done to address climate resilience in informal settlements, i.e. community- and city-government-led measures of informal settlements upgrading.

"For informal settlements, there is a need to enhance climate resilience at different scales and with a range of different measures. The different scales are individuals or households (and their homes, assets, and livelihoods), neighbourhoods, settlements, settlement-city links, and settlement-city-regional links."

Coronavirus: They cannot work from home. Or follow social distancing. Here is why. Johari (March 2020) highlights how India's unorganised sector response to social distancing due the Coronavirus.

"Economically and socially disadvantaged groups, whether urban or rural, have never been in a position to practice social isolation or distancing, even before the Covid-19 outbreak."
"...the concept of social distancing is not just impractical but also discriminatory if it is not accompanied by reciprocal welfare measures."

Combating the Coronavirus without clean water - In this blog post, Otto, Kuzma, Strong and Chertock (2020) discuss a number of measures that governments can take to not only expand water access to during the COVID-19 pandemic but also to create more resilient communities by addressing the root problems of water insecurity.
"The problem is particularly difficult for the more than 1 billion people living in slums or informal settlements, where overcrowding and low water access can fuel COVID-19's spread."

Community Based Organisations are key to Covid-19 response - In this blog post, Patel (2020) highlights some of the notable responses to the Covid-19 pandemic, and resulting lockdowns, by SDI-affiliated federations of the urban poor. Responses include the "development of case monitoring app (Fiscovidata) and mobilization of community volunteers to focus on the case and incident reporting" and "working closely with settlement-based local chiefs to enforce government regulations and practices".

Covid-19 and informal settlements: an urgent call to rethink urban governance - In this article, van Belle et al (2020) highlight the governance, health and equity connection, and the reality that "effective urban governance cannot be achieved without collaboration with and/or the engagement of residents and real governance actors". They suggest that "neglecting public services and accountability in informal settlements and ignoring the insights of the real governors will be counterproductive both in the control of the current pandemic and the prevention and management of future epidemics".

Covid-19 emergency management strategy for informal settlements - In this presentation, Víquez and Barrantes (2020) outline the Covid-19 emergency management strategy for informal settlements in Costa Rica. They then highlight the main issues experienced by households in Costa Rican informal settlements. They conclude with their government's strategy for Covid-19 emergency management in these vulnerable areas.
Covid-19: What's happening in our informal economy? - In this webinar (date) hosted by Prof Andries du Toit (PLAAS, University of the Western Cape), panelists Luyanda Hlatswayo (African Reclaimers Organisation), Lynette Maart (Black Sash) and Prof Imraan Valodia (Faculty of Commerce, Law and Management, University of Witwatersrand) give their perspective on the impact the Covid-19 crisis is having on those seeking to survive in South Africa's informal economy.
"One of the things that has been quite interesting about this situation (i.e. the lockdown due to the COVID-19 pandemic) is that it has revealed how invisible the informal sector is to many members of South African public and policy members" - Prof du Toit (7:55)

Creative responses to Covid-19 in informal settlements - Mbéguéré and Kaupp (2020) present some of the most inspiring responses (to the pandemic) that informal settlements dwellers have led, "either through newly established mutual aid groups, or existing networks of slum dwellers". They also state their position on how informal settlements can respond to the pandemic.

Deciphering de-densification (see PDF) - In this document One to One describes density, illustratively giving examples in various cities. The organisation then reflects on what it means to de-densify.
"Due to high density occurring in some informal settlements, de-densification may be required to provide services and infrastructure or in the case of Covid-19, to reduce overcrowded spaces which pose a health risk. De-densification refers to making spaces less dense."
Disaster preparedness of municipalities in the face of Coronavirus - In this article, Mpemnyama and Coopoo (2020) consider the preparedness of the local government in dealing with the Covid-19 pandemic, particularly given the existing inadequate conditions in informal settlements and lack of data thereof.

"Very few municipalities (if any) have disaggregated health and population data on residents in informal settlements, which makes planning for the provision of water, sanitation, and primary health care initiatives extremely difficult."

Do not remove the people, bring services to them. Harber (April 2020) raises concerns about the proposed programme of "de-densification" of informal settlements to enable anti-Covid-19 social distancing.

"We've tried de-densification, and it just produces economically stagnant dormitory settlements."
"Service people where they stand, both because it's quicker and cheaper than the alternative and because it addresses the actual problems you're aiming to solve: the spread of a deadly virus. Give them the materials, the assistance, and — crucially — the tenure on their land to improve their own living conditions."

Flattening the curve: Women's groups lead Covid-19 response in informal settlements - This blog post highlights the significant role women are playing in efforts to control the spread of the virus, particularly in Kenyan informal settlements. In this post, Kinoti and Wachira (2020) list and discuss six ways that women are contributing to the control of the spread of the Covid-19 pandemic. These include care-giving, implementation of WASH initiatives, the production and provision of masks, community health work and advocacy training and tools.
From Dharavi to Sao Paulo's favelas, a Covid-19 response must engage the communities that live there. Mehra (April 2020) discusses the impracticality of social distancing within Dharavi, India's largest informal settlement-city.

"Containment strategies are useful but let's also empathetically understand the problems of the residents. They need access to food, medicines, water and information."

How to fight Covid-19 in Africa's informal settlements - Monzon (2020) discusses some affordable actions that can help reduce the risks of infection in Africa's informal settlements. "The response to COVID-19 in informal settlements provides an opportunity to rethink urban planning and find innovative sustainable ways to eradicate slums".
The impact of COVID-19 in informal settlements – are we paying enough attention? Wilkinson (2020) considers how COVID-19 could impact people living in densely populated and unsanitary environments, and what could mitigate the worst of these impacts.

"'Slums' are hard to know. The informal or illegal status of many deprived settlements often undermines both the collection of data and the implementation of policies to improve health."
"Fortunately, community-based groups like SDI have collected their own data to fill these gaps and response planners should engage with these groups to understand the realities and challenges of disease control in these settings."

Impact of Covid-19 on Nigeria's informal settlements - In this blog post, the Justice & Empowerment Initiatives present the findings from a study it conducted with the Physically Challenged Empowerment Initiative (PCEI). The study sought to understand the impact of the pandemic on informal settlements and vulnerable urban poor populations in Lagos, Nigeria. "Two of the most effective government policies to control and curb the spread of Covid-19, across countries, have been lockdown and proactive, widespread testing."

Impact of Covid-19 on slums and informal settlements - Cosgrove (2020) makes some insights from previous epidemic studies to further understanding of possible management of Covid-19 in informal settlements. Some of the findings include; "Extreme vulnerability to a wide range of potentially dangerous diseases and health issues, and high levels of vulnerability to disease and undocumented ongoing health issues".

How can billions of people 'stay home' to beat Covid-19 without a safe place to live? In this article, Farha (2020) suggests that the Covid-19 pandemic has shown that governments can solve homelessness. "The global housing crisis that pre-dates the Covid-19 outbreak means that staying home is a privilege." She ends the article with a list of suggested actions governments can take to provide housing for all.
Kenya: Keeping water and information flowing in informal settlements - In this blog post, the Pamoja Trust, a civil society organisation based in Kenya, describes how its partnerships with community leaders, CBOs and government institutions are framing responses to Covid-19 in the country. Specifically, the organisation is facilitating the flow of water and information to residents of informal settlements in Nairobi and Mombasa.
Local response in health emergencies: Key considerations for addressing the Covid-19 pandemic in informal urban settlements - In this journal article, Wilkinson (2020) sets out what is known about vulnerabilities to Covid-19 and priorities to support local action. She illustrates the potential of collective and rapid social science analysis in humanitarian and health crises. It is should be noted that though written within the context of the ongoing Covid-19 pandemic, the advice provided in this journal article may be relevant to future outbreaks of highly infectious disease.
Lockdown forces ministry to address shack settlements. Huchzermeyer (April 2020) raises concerns regarding the manner in which the lockdown has been enforced in South African informal settlements.

"The corrugated iron residents use to build their shacks transmits both heat and cold into the shack. It's unrealistic to expect people to stay inside in what can be extreme discomfort."

Marlboro South design exercise. [in]formal studio (2012) presents the findings of a participatory approach adopted in the re-blocking of the Marlboro South Informal Settlement. This engagement also took part in Ruimsig Informal Settlement and was documented as part of a university course for architectural students.

Novel coronavirus in Cape Town informal settlements: Feasibility of using informal dwelling outlines to identify high risk areas for Covid-19 transmission from a social distancing perspective - In this journal article, Gibson and Rush measures the distance between dwellings in informal settlements in Cape Town to identify the risk of Covid-19 transmission. In doing so, and using two settlements as an example, they seek to determine whether social distancing measures are achievable in informal settlements in Cape Town. They conclude that, given their density, effective implementation of social distancing may be a challenge in informal settlements.

Op-ed - Reconfiguring dense informal settlements. Justin Visagie, Mark Misselhorn, Andreas Scheba and Ivan Turok (July 2020) write an op-ed about the approach of repositioning shacks to create space for basic services, thereby achieving healthier living conditions with limited or no relocations.
Upgrading dense informal settlements by building upwards? Lessons from Parkington Informal Settlements. Visagie, Turok and Misselhorn (April 2020) present, as a policy brief, lessons learnt from the dense informal settlement of Parkington in eThekwini regarding a more sustainable approach for public investment and management.
Urban inequalities during Covid-19 - In this blog post, Du, King and Chanchani (2020) argue that the recognition of the harsh reality of urban inequality is essential for addressing the current pandemic. This the authors explain can also help cities build back better and be more resilient to future crises.

"Often "invisible" to governments and other urban residents in the best of times, what happens to informal workers like street vendors and domestic workers during the Covid-19 pandemic could affect whole cities – rich and poor folks alike – and beyond."

Urban Rural Linkages Webinar Series - The UN-Habitat Urban-Rural Linkages project, in light of the Covid-19 pandemic, aims to exchange information and learn from the efforts of different actors to overcome this crisis and enhance post-crisis recovery actions by bringing a focus to urban-rural linkages and integrated territorial approaches. For this purpose, UN-Habitat has hosted the webinar series, Urban-Rural Linkages in the time of Covid-19.

What is the impact of coronavirus in informal settlements – are we paying enough attention? - Wilkinson (2020) gives insights in this blog post, from an ESRC research project on post-Ebola urban health in Sierra Leone, and the new GCRF funded hub on Accountability for Informal Urban Equity – ARISE. She also provides some potential lessons for the Covid-19 responses within informal settlements.

"'Slums' are hard to know...Fortunately, community based groups like SDI have collected their own data to fill these gaps and response planners should engage with these groups to understand the realities and challenges of disease control in these settings."
Guidelines
Photo Credit: Michel Jean Louis David/flickr