Revising the South African guidelines for human settlement planning and design (the red book)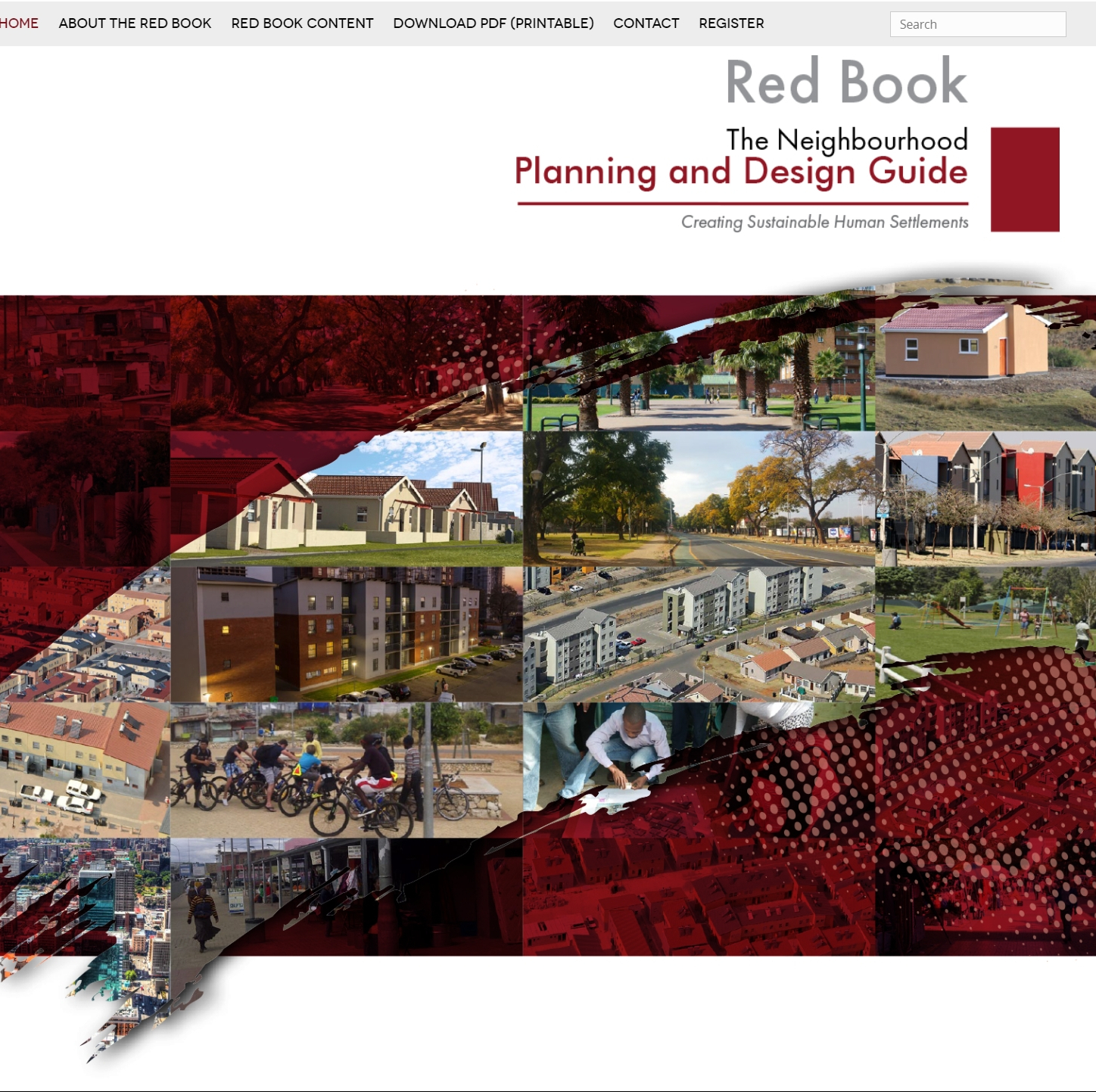 The Guidelines for Human Settlement Planning and Design, commonly known as the Red Book, is a South African publication aimed at providing practical guidance to built environment professionals in support of the creation of sustainable and vibrant human settlements. The most recent set of guidelines, published in 2000, are currently in the process of being updated and revised. This revision has been necessitated by a range of factors, including the need to align the guidelines with recent policies and strategies and with current thinking regarding sustainable and resilient human settlements.
Also, socio-political changes and global challenges, especially climate change and its impact on the built environment, need to be acknowledged, while new technological innovation in materials and processes should be incorporated. This paper presents the background to the current Red Book, including its nature, purpose and how it is being applied. The reasons why a revision of the guidelines is required are described, and the process and method to be followed in updating and revising the Red Book presented. This is followed by a discussion of the progress made with this initiative and a summary of preliminary findings, including those related to possible enhancements to existing content, new themes that may have to be addressed and potential structuring elements. The paper concludes with an outline of the remaining components of this process to revise and update the Red Book.
The revised Red Book can be found here.