Red Book
The Neighbourhood Planning and Design Guide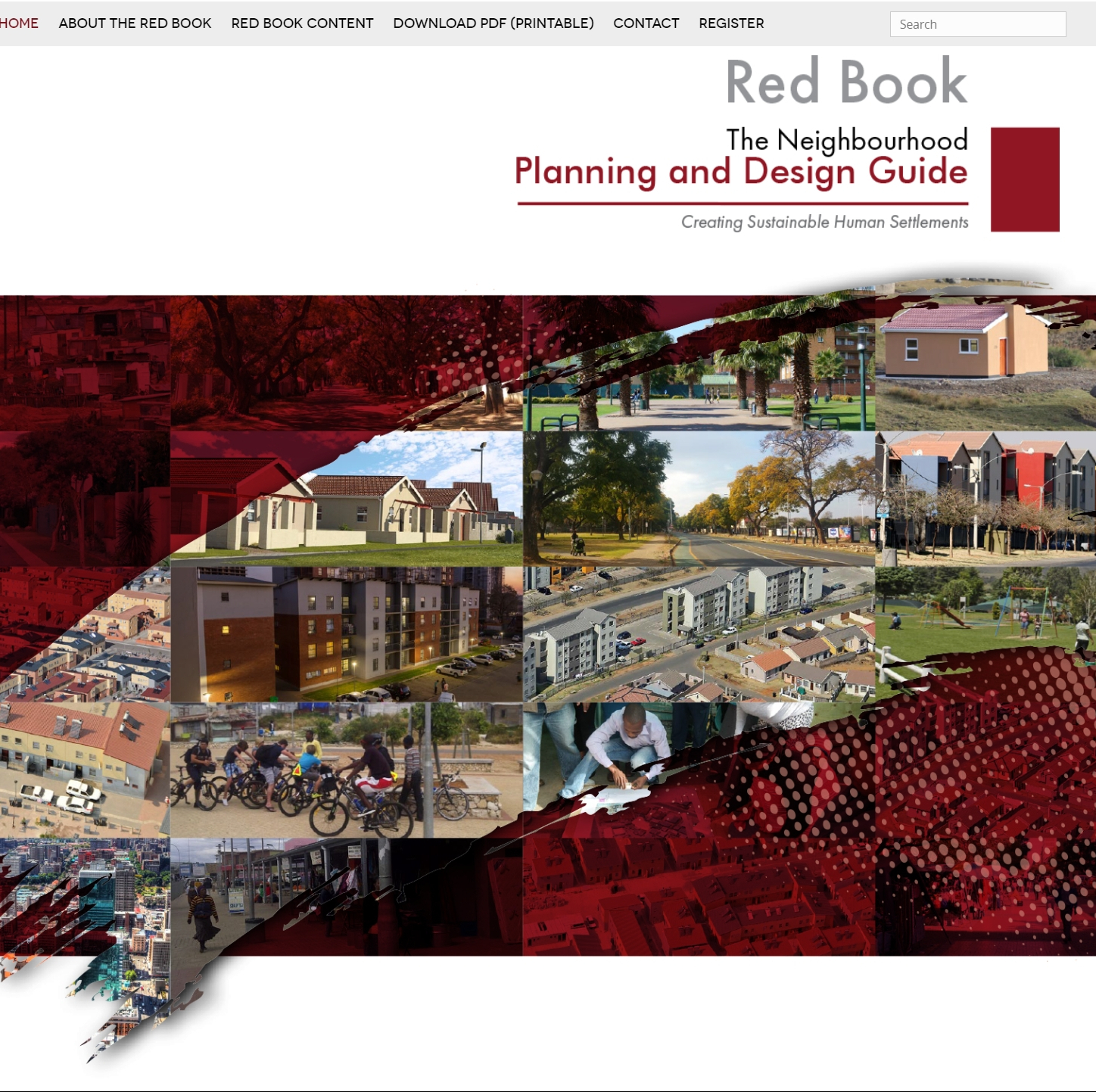 The Neighbourhood Planning and Design Guide is a comprehensively updated and revised version of its predecessor, the Guidelines for Human Settlement Planning and Design, commonly known as the Red Book.

The development of the new Red Book was initiated, coordinated and funded by the national Department of Human Settlements.

The Council for Scientific and Industrial Research (CSIR) was responsible for the management of the development process and the preparation of the final document.The purpose of this Guide is to provide practical information related to the planning and design of the range of services and infrastructure typically provided as part of a neighbourhood development project. The application of the guidelines should ultimately result in the delivery of infrastructure and services that are effective and efficient and that contribute to the creation of sustainable human settlements.

The Red Book is structured as follows. Click on the relevant heading to download that section.

PART I - SETTING THE SCENE
A The human settlements context
B A vision for human settlements
C Purpose, nature and scope of this Guide
D How to use this Guide
E Working together

PART II: PLANNING AND DESIGN GUIDELINES
F Neighbourhood layout and structure
G Public open space
H Housing and social facilities
I Transportation and road pavements
J Water supply
K Sanitation
L Stormwater
M Solid waste management
N Electrical energy
O Cross-cutting issues


Hard copies of the Red Book are available free of charge from the Department of Human Settlements in Pretoria. For more information, please contact info@dhs.gov.za or +27-12-444-9000.