Small Town Regeneration Strategy and Implementation Plan, 2021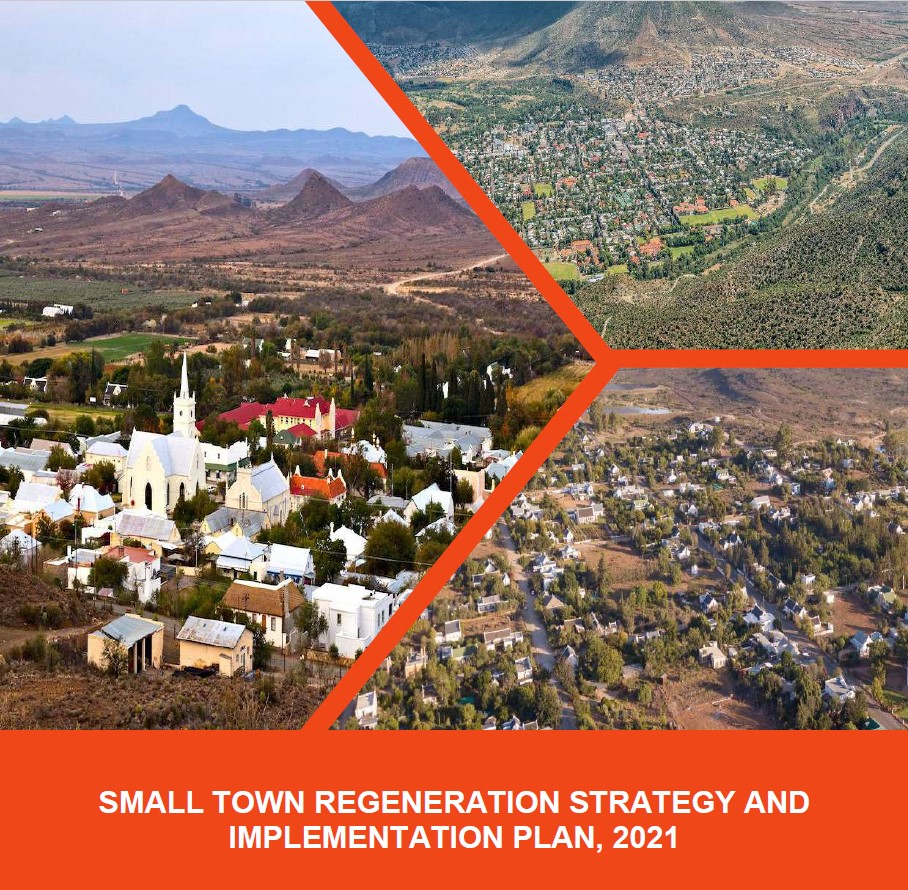 The Department of Cooperative Governance as the implementing agent of the Integrated Urban Development Framework (IUDF) reviewed the existing 2013/14 Small Town Regeneration Programme (STR) to draw out important lessons learnt. The review of the programme has lead to this new, coherent strategy aligned with the objectives of the IUDF and contributing to other national initiatives such as the District Development Model, the Cities Support Programme and the Intermediate Cities Municipalities Programme.

The Strategy seeks to develop a deeper understanding of what can be done to bring about decisive spatial transformation and regeneration in SA's small towns, addressing the questions:
What are the blockages in the regeneration of small towns?
How can regeneration that is sustainable and progressive towards development in small towns be promoted?
How can current attempts to regenerate small towns in SA be improved?
Abstract based on source