Data Story - South Africa's Move Towards Spatial Transformation
A look into trends in land market data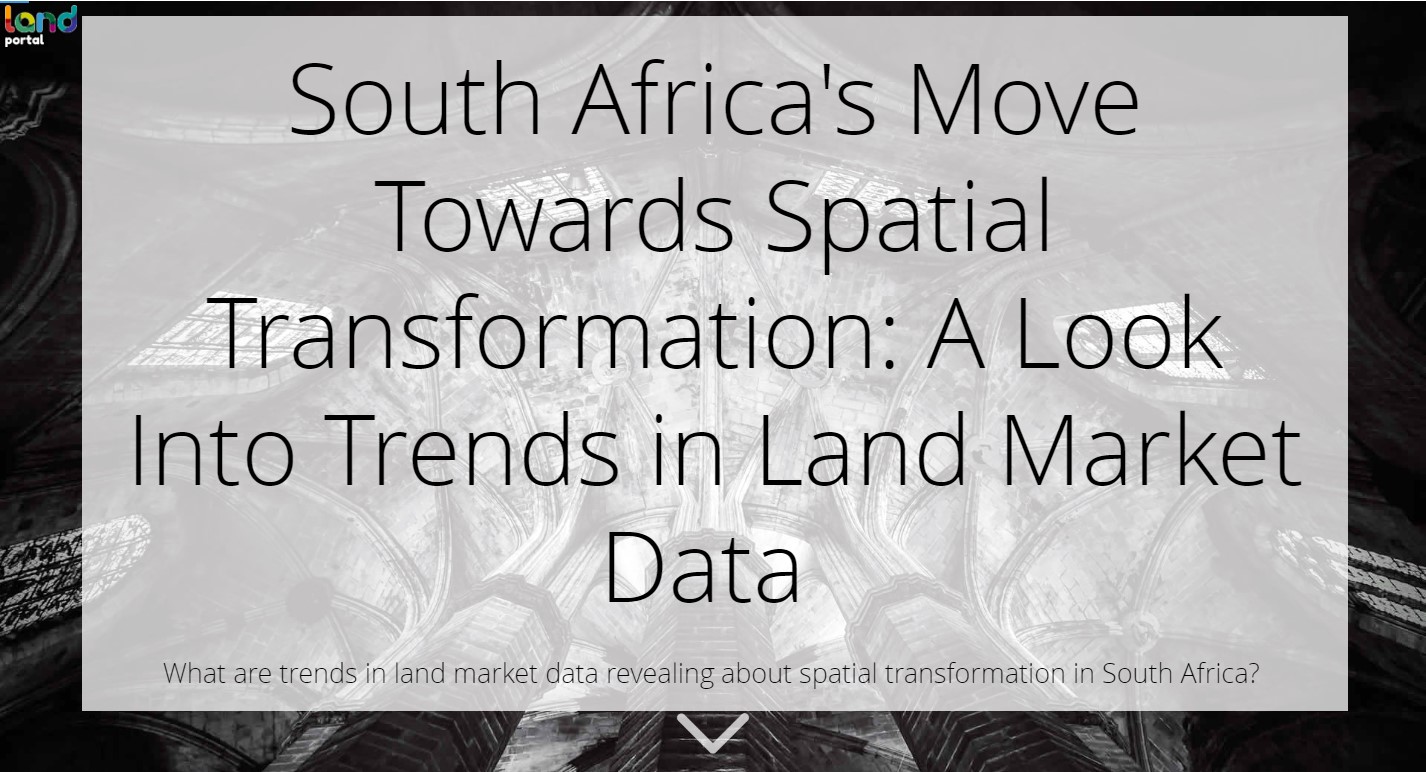 In South Africa, land ownership still continues to be skewed towards a minority, with the majority of the population not having ownership. The South African government seeks to address the legacy of apartheid by devising regulations which focus on land redistribution, restitution and reform. This story gives you insights into three of South Africa's major metropolitan areas and their respective responses to spatial transformation programmes and regulations.
This data story was written as part of a partnership between Land Portal and the Council for Scientific and Industrial Research South Africa and was created using ESRI story maps.
The Land Portal uses Data Stories to present data in innovative and engaging ways using photos, quotes, maps, infographics or other means to convey data. Data Stories aim to go beyond reporting the facts and the data, taking the readers through a narrative and showing the context behind the data.
Content description based directly on original announcement by Land Portal