The land market assessment
A new tool for urban management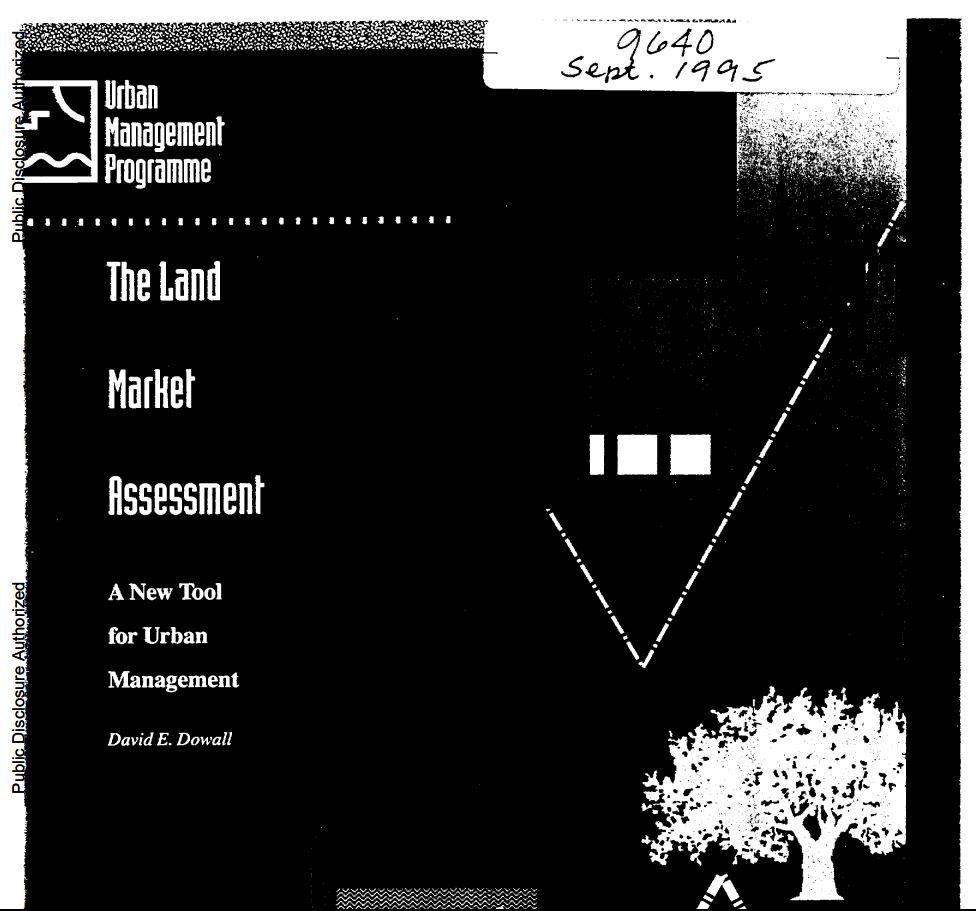 30 September 1995
Mary McNeil, Vicky McIntyre
English
Manual
Thailand, South Korea, Malaysia, Indonesia, India
Under the mounting pressures of urban development, cities of the developing world are in vital need of accurate and systematic information about their land markets. Such information is essential to a host of rational economic decisions in both public and private programs. Without it, cities are unable to plan and develop housing and residential plots or the urban infrastructure needed to cope with their fast-growing populations. A tool that has been developed to provide such information is the land market assessment (LMA).

This manual describes how a Land Market Assessment can provide accurate and up-to-date data on land prices, the supply of serviced land, and present and projected land projects. It discusses the following broad activities of Land Market Assessments:
governmental planning and decision-making;
the evaluation of government policies and actions;
private sector investment and development decisions; and
the structuring of land-based taxation systems.

It also reviews the necessary steps for organising a Land Market Assessment.
Abstract based on original source.