Sustainability Handbook Vol 3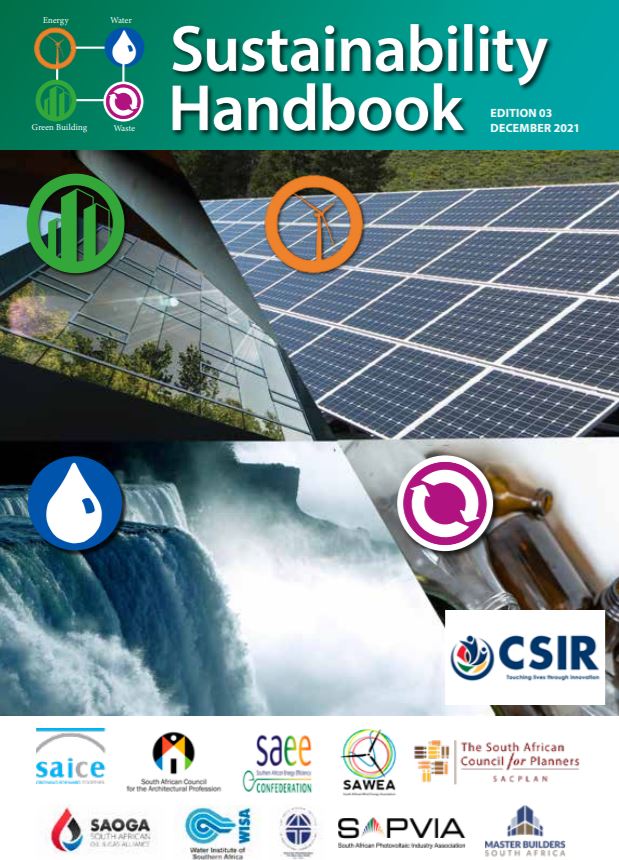 The third Sustainability Handbook holds some interesting thoughts on how households, communities, practitioners, and governments can deepen awareness, critically assess, and adopt new technologies with a fresh approach.
The Sustainability Handbook as a publication supports the dissemination of quality and original research. It highlights new developments that advance local scholarship and ultimately promote sustainable development and infrastructure. The publication relies on its authors and a blind peer-review process to vet the quality of submissions and to present a wide range of research interests, perspectives, and insights. The Handbook takes pride in providing a local platform for the participation of emerging early-career researchers both as contributors and reviewers, with the support and encouragement of well-established scholars and academics.
The Council for Scientific and Industrial Research (CSIR) has identified an opportunity to passionately contribute to developing skills and confidence in this growing space. A virtual peer reviewers' summit has been earmarked for May 2022. The summit is tailored for aspiring and new reviewers to engage with more experienced academics and professionals.

This is volume 3 of a growing collection.

Abstract based on source.