This Is Not A Drill
Why COVID-19 Rated Our Resilience Politics an 'F'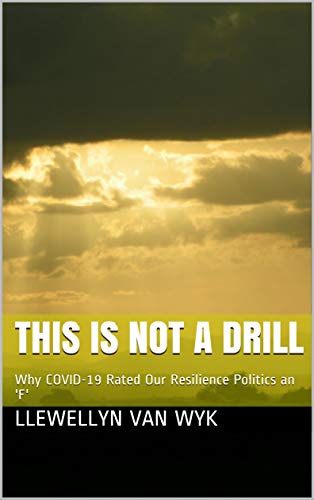 The COVID-19 pandemic has exposed critical fault lines in our economic, social and environmental structures. In so doing, it has shone a spotlight on issues that were already under stress, such as our health systems.
Two local events led to the curating of this book aside, of course, from the emergence of COVID-19 itself. One was the first confirmed case in New Zealand on February 28, 2020. The second was implementation of level 4 lockdown in New Zealand on March 25, 2020. Between these two events there was a frenzied increase in the number of media releases internationally. Much of it reported on the rapid spread of new cases, but soon commentators and thought leaders began writing about the virus's exposure of systemic fault lines in our social structures. This book was borne out of those observations.

In this book, the author has curated over 300 think pieces, op-eds, journal papers and published articles from among the best journalists and writers around the world, collected over a period of 8 months, with a view to identifying emerging lessons that could strengthen our resilience politics to better cope with extreme events in the future.

The author focuses particularly on what the pandemic reveals about human agency in the crisis. Among the many lessons, three stand out: one, how ill-prepared governments were (and continue to be) in dealing with severe disruptions; second, how fragile many of our systems are; and third, the many pre-existing structural fault lines that have now been exposed and require fixing if we are to deal with the many challenges presented by climate change impacts.

Abstract based directly on source.