Township Economic Development in Gauteng Province
National and Provincial Law Perspectives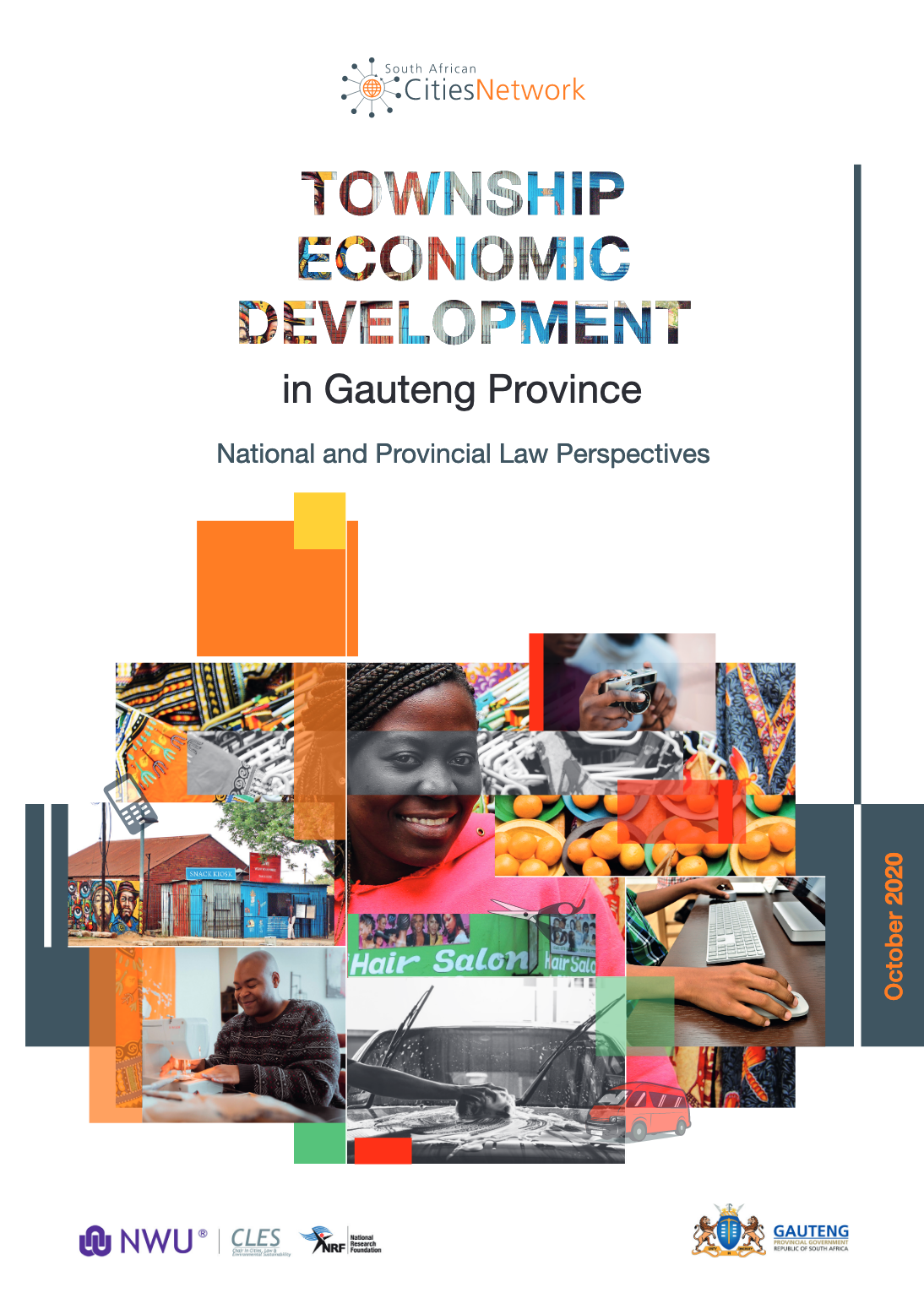 This paper is part one of a three-part action research initiative by the South African Cities Network (SACN) and the Gauteng Provincial Government. It addresses key institutional barriers to the growth and development of township economies, especially those to do with enablement through regulation. Aligned with the three parts of the initiative are the initiative objectives:
to identify the steps towards enablement that the Gauteng Provincial Government (GPG) can take in order to revitalise township economic development. These require an overview of the authority (power) and instrumentationregarding township economies that local and provincial government can use. The Gauteng provincial government and its municipalities may be able to co-develop a framework standard draft bylaw on township economic development;
to investigate a disciplining approach to ensure that township enterprises don't have to bear the brunt of disorganised institutions, which is what is happening currently. We must determine whether a Gauteng Provincial Act that is developmental rather than just punitive can be developed to set rules for the province; and
to explore the options for rallying and mobilising other actors, nationally and more generally, to inform and support enabling township economies.
A national advocacy agenda under the Integrated Urban Development Framework (IUDF) has been proposed. Its engagements, programmes and actions must still be determined. The analysis in this paper focuses on the Constitution, and national/provincial legislation and policy. It is the first of two outputs of Part 1 of the initiative, and is limited to a discussion of:
the possibilities in law for the revitalisation and enablement of township economic growth and development generally;
the legal governance instruments potentially suitable for the revitalisation and enablement of township economic growth and development;
the allocation between the three spheres of government of the functions and powers relevant to the revitalisation and enablement of township economic development. These must be part of the constitutional framework of cooperative government and intergovernmental relations, and take into account the urban characteristics and economic interdependencies of the Gauteng City Region (GCR); and
the steps the GPG would be well-placed and legally empowered to take to revitalise and enable township economic development.
Research Paper 2 focuses on the existing (and potential future) municipal bylaws aimed at township economic revitalisation in Gauteng Province.