TTPod 2.4: "Free-wheeling"
Reshaping places and equity through our streets and spaces: A Conversation with Open Streets MD: Kirsten Wilkins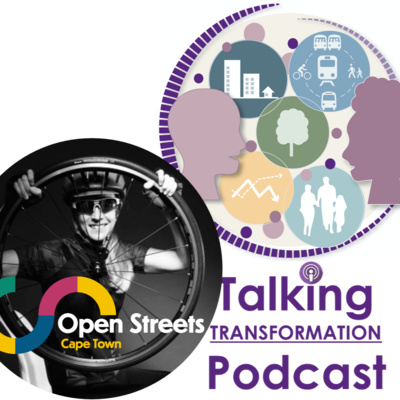 I've been wanting to speak with Open Streets even prior to this podcast launching in mid-2019. Most people listening to this podcast would have some idea of the Open Streets initiative but let me not assume that IS the case: Open Streets is a citizen-driven collective, working towards improving the equitable design and use of public space and streets for all users. It was founded in 2012 by a group of volunteers committed to a more equitable, integrated, safer and vibrant Cape Town.

The very premise of spatial transformation and equity, of enhancing spaces and linking places, is entrenched in their efforts. Even during the Covid period the OS team was looking for avenues and approaches to embrace community mobilisation and the activation of streets and public spaces – frequently with the ambition of a temporary a car-free day and activities. Nyanga, Mitchells Plain, the CBD, are a handful of the initiatives OS have driven in addition to advocacy routes in Bike2Work and other non-motorised transport initiatives.

Today I am delighted and privileged to discuss the work and achievements of Open Streets to date with Managing Director of the organisation, Kirsten Wilkins. An experienced Urban Designer by trade, Kirsten epitomises the values and credo of the organisation. You can only be caught up in the passion she has for cycling, spatial and mobility justice and making safer spaces for people to feel they belong. As we approach World Bicycle Day on June 3rd, I wanted to finally add the Open Streets story to the TTPod archive, and I'm delighted that we've been able to get this episode recorded and story told. As always, I hope you enjoy the episode.

This episode is for you Marco Gerretto…

Recorded Monday 23rd May, 2022