Urban Inequality
Theory, Evidence and Method in Johannesburg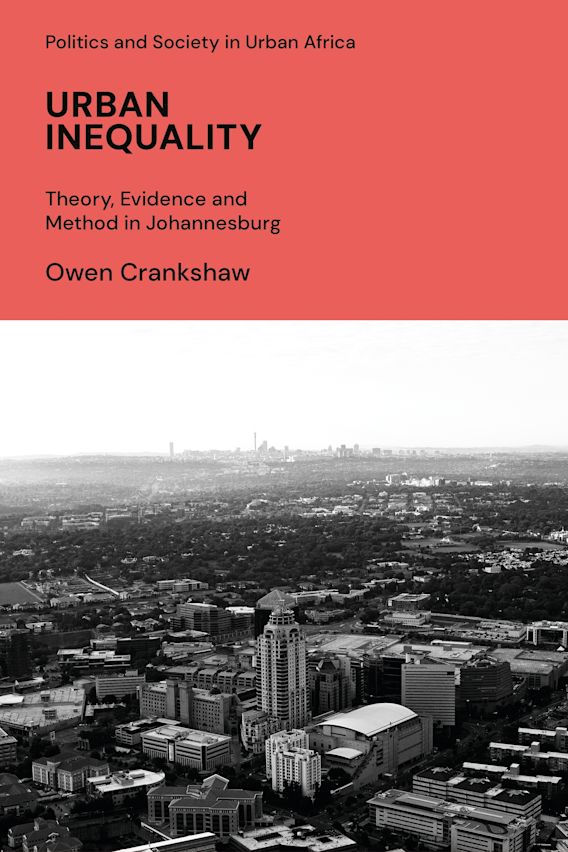 27 January 2022
English
Book
South Africa
Based on new evidence that challenges existing theories of urban inequality, Crankshaw argues in his book, Urban Inequality, that the changing pattern of earnings and occupational inequality in Johannesburg is better described by the professionalism of employment alongside high-levels of chronic unemployment.

Central to this examination is that the social polarisation hypothesis, which is accepted by many, is simply wrong in the case of Johannesburg. Ultimately, Crankshaw posits that the post-Fordist, post-apartheid period is characterised by a completely new division of labour that has caused new forms of racial inequality. That racial inequality in the post-apartheid period is not the result of the persistence of apartheid-era causes, but is the result of new causes that have interacted with the historical effects of apartheid to produce new patterns of racial inequality.
Abstract based on source.