Voices of the poor
Community perspectives on accessing urban land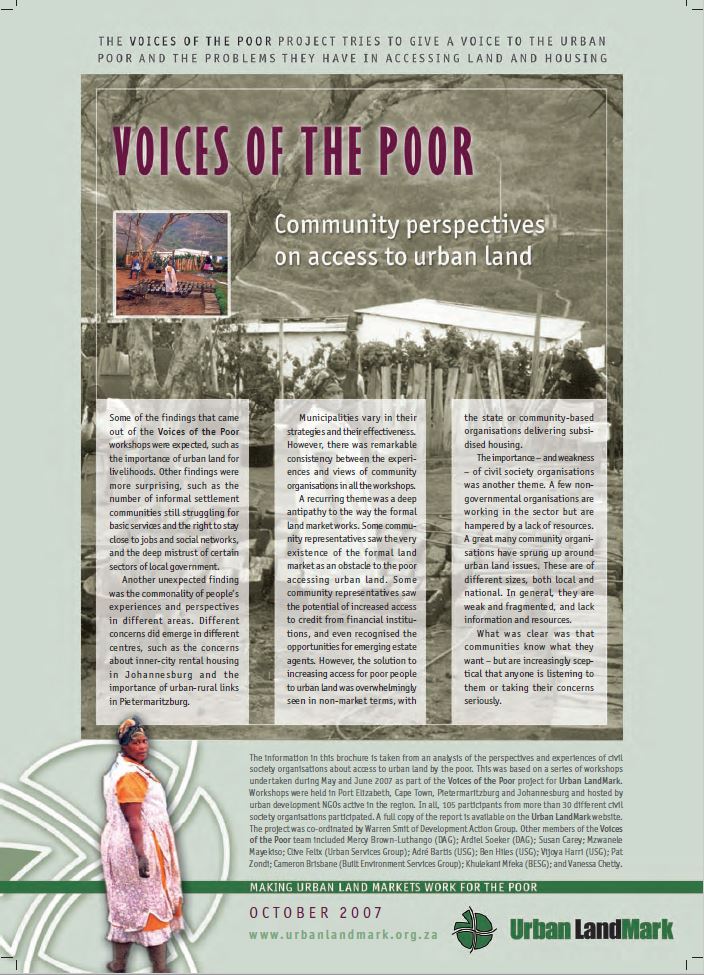 01 January 2007
Urban LandMark
English
Research Report
South Africa
The aim of this 2007 initiative by Urban Landmark was to analyse the perspectives and experiences of civil society organisations about access to urban land by the poor. The study was based on a series of workshops undertaken during May and June 2007.
Workshops were held in Port Elizabeth, Cape Town, Pietermaritzburg and Johannesburg and hosted by urban development NGOs active in the region. In all, 105 participants from more than 30 different civil society organisations participated.
Research reports and resources:
After this project, another team developed learning materials based on the work.