Building better cities
A new approach to housing and urban development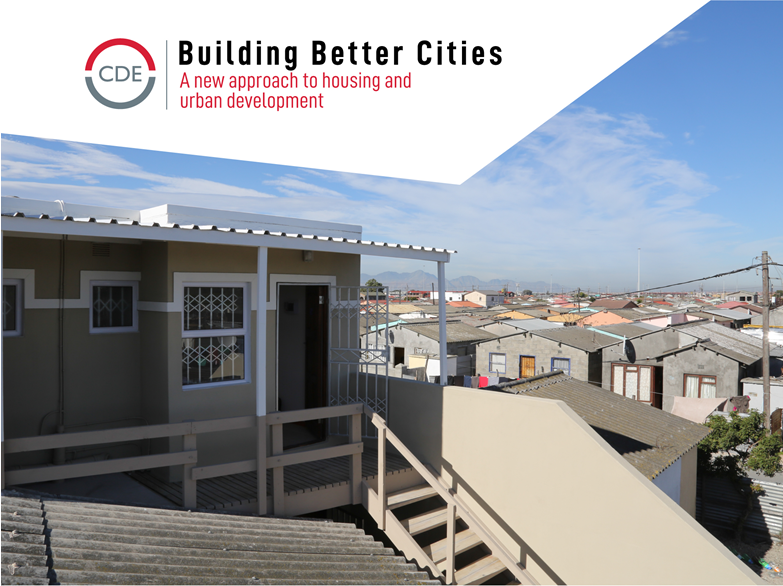 10 November 2020
Ann Bernstein , Matthew Nell
English
Research Report
South Africa
South Africa's current approach to housing and urban development locates people far from economic opportunities and contributes to high rates of unemployment and poverty. The 'Building Better Cities: A new approach to housing and urban development' report by the Centre for Development and Enterprise (CDE) – in partnership with Matthew Nell from Shisaka, one of the country's leading housing experts, and Paul Jackson, CEO of TUHF, which funds and supports new housing entrepreneurs – offers a better alternative.
According to the authors, there is a need to encourage and manage what is already happening. Across the country, small entrepreneurs are rebuilding South Africa's cities, developing new, usually rental opportunities in already functional and connected neighbourhoods. Since November 2020, CDE has publicised this approach in a range of forums, including a forthcoming feature in the Department of Human Settlements' Breaking New Ground quarterly journal.
Abstract based on original source.