Data Story - Does South African Law Engender Women's Land Rights?
Gender and Land Rights Data - A Look Into South Africa's Policies and Practices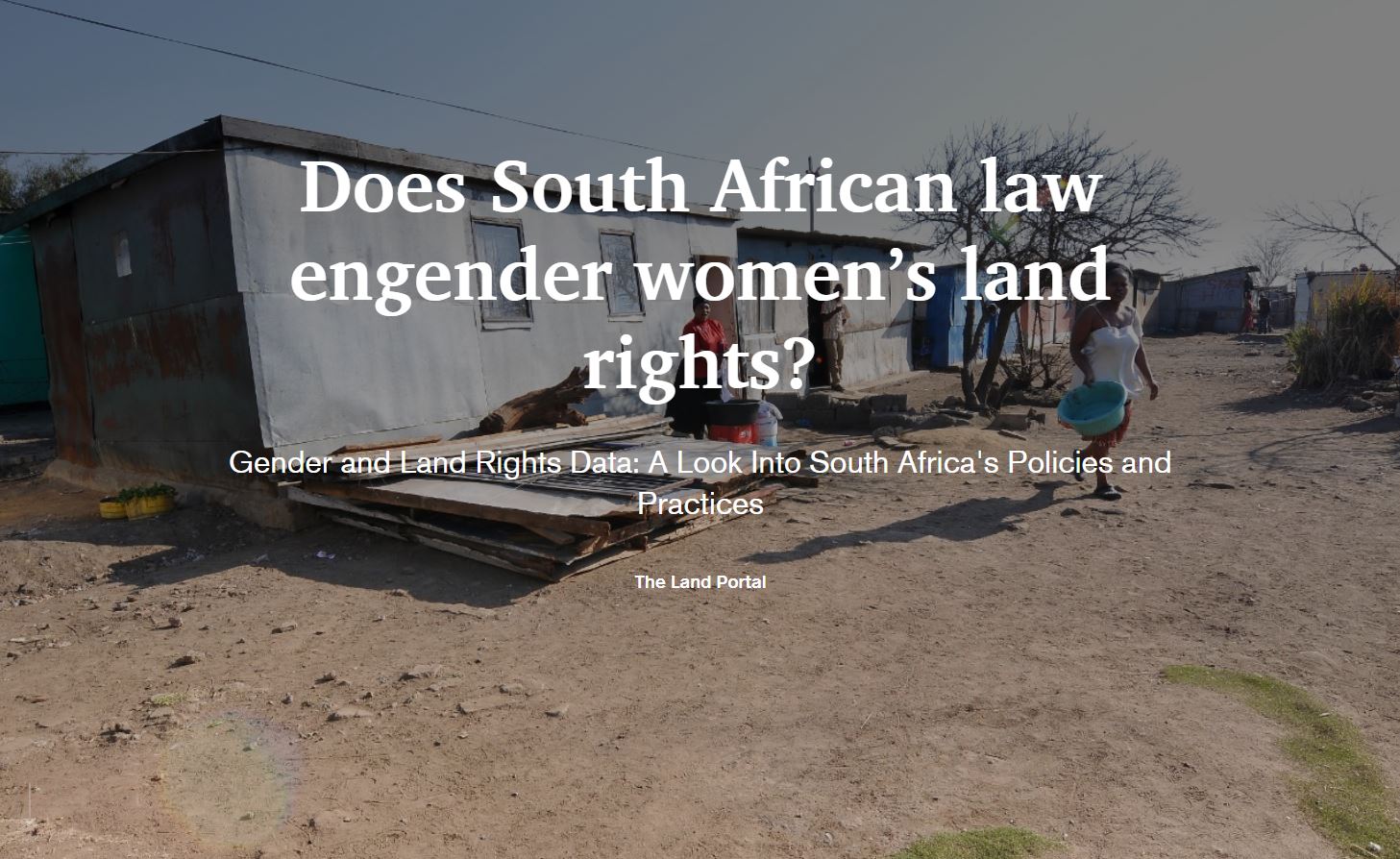 Gender and land rights are particularly important in Africa, where 60 to 80 percent of food production is attributed to women, although they very rarely control or own the land they cultivate. It is, therefore, imperative to quantify land data in conjunction with gender, especially in rural areas. According to a recent Oxfam report, unequal power relations, including widespread gender discrimination, have resulted in many rural women loosing access to land. This data story gives you an insight into how South Africa's legislation has progressed, particularly when it comes to land and gender rights.

This data story was written as part of the South African State of Land Information project partnership between Land Portal and the Council for Scientific and Industrial Research, and was created using ESRI story maps.

The Land Portal uses Data Stories to present data in innovative and engaging ways using photos, quotes, maps, infographics or other means to convey data. Data Stories aim to go beyond reporting the facts and the data, taking the readers through a narrative and showing the context behind the data.

Content description based directly on original announcement by Land Portal.