Valuation of Unregistered Lands
A Policy Guide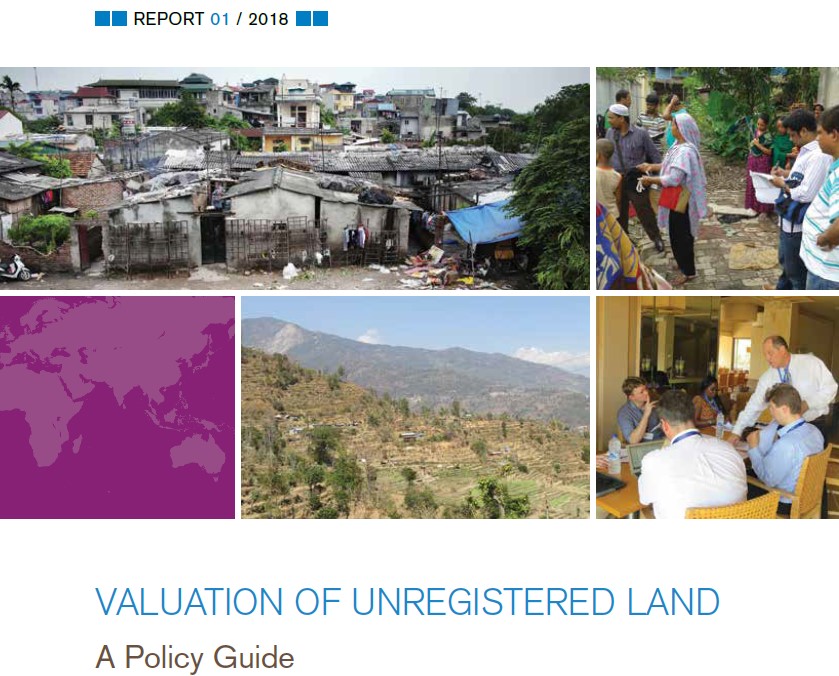 01 March 2018
Stefanie Freccia, Victoria Quinlan
English
Guideline
Tajikistan, Philippines, Guatemala, Bangladesh
The Valuation of Unregistered Lands: A Policy Guide developed in 2018 by GLTN partners with support from professional organizations and land and valuation experts, provides key principles and policy guidance to progressively undertake valuations of unregistered land. This assists in professional valuations of unregistered land and helps discern when this has been achieved. The publication comprises two parts: the first giving an overview of recommendations related to the valuation of unregistered land rights and the second describing in detail what is to be considered when working in a complex environment. Value and its attribution to unregistered land, is important information for effective land acquisition, taxation and transfer processes and a key component of land administration systems.
The latest publication from GLTN, Valuation of Unregistered Land–A Practice Manual, was designed to aid the implementation of the policy guide. This manual was launched at the International Federation of Surveyors (FIG) Working Week, which took place from 20-25 June 2021. This publication offers a practical approach for the valuation of unregistered lands.The manual provides recommendations related to the valuation of land rights for the purpose of land-based financing, land taxation, secured lending and assessment of fair compensation.

The manual is designed to be applicable globally, particularly in developing countries, and is based on agreed standards of best practice, due diligence protocols and expert collaboration. Governments, policy makers, land professionals, valuation practitioners, capacity development institutions and other interested parties should use this manual to help achieve the Sustainable Development Goals particularly those related to conflict prevention, food security, gender equity, justice, and sustainable urban and rural development.
Abstract based on original source.