Draft National Spatial Development Framework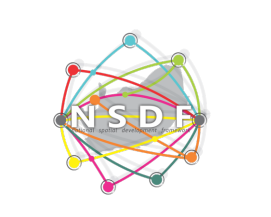 30 April 2019
DALRRD
English
Guideline
South Africa
The South African Cabinet has approved the draft National Spatial Development Framework (NSDF) for implementation. The framework was prepared in terms of the Spatial Planning and Land Use Management Act, 2013 (Act 16 of 2013) and approved for public consultation in 2019. Inputs were obtained from various stakeholders, including professional bodies, all spheres of government, State-owned Enterprises and members of the public.
This National Spatial Development Framework, the first of its kind, seeks to make a bold and decisive contribution to bringing about a peaceful, prosperous and truly transformed South Africa, as articulated in the Freedom Charter, the Reconstruction and Development Programme, and the National Development Plan. It also seeks to deal with the eradication of the colonial and apartheid spatial legacies in an orderly and coordinated manner. It provides a long-term spatially focused developmental approach towards planning and a land use management system.

It does so in full recognition of:
The stranglehold that the unjust national spatial development paradigms, logics and patterns of the past have placed on our many attempts at breaking the back of poverty, unemployment and inequality;
The valuable, and often hard lessons we have learnt over the last twenty five years in our pursuit of national reconstruction, inclusive economic growth and spatial transformation; and
The necessity for decisive, collaborative and targeted state action in national space, to drive our country towards the shared, inclusive and sustainable future we desire and require.
While the NSDF recognises the challenges involved in bringing about the necessary changes in planning, budgeting, and implementation in and between the three spheres of government, it is also very clear as to their importance in contributing to the joint crafting of our desired and shared future.
Abstract based on original source.