Informal urban land markets and the poor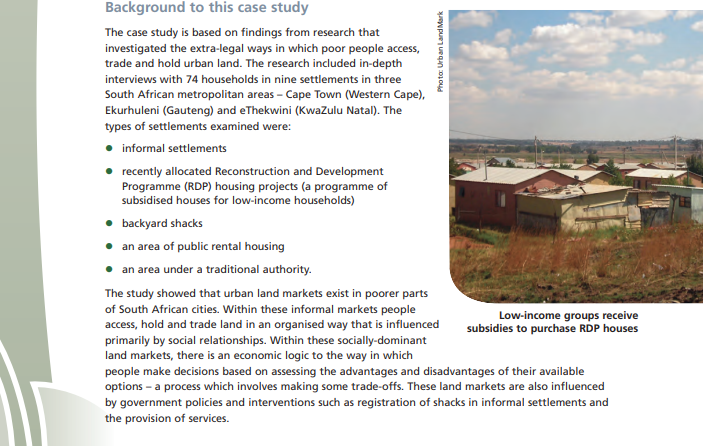 01 January 2010
English
Learning material
South Africa
This case study draws on research that investigated how people access, trade and hold land in poorer and less formal parts of three metropolitan areas. It is based on a research study undertaken by the Isandla Institute, Stephen Berrisford Consulting and Progressus Research and Development, commissioned by Urban LandMark. Learning and reflection activities based on the case study are provided, and activities can be done individually or in groups.
The document presents some of the experiences of people accessing land in informal settlements, low income housing projects and backyard rental accommodation. The final component of this document includes a summary of the key findings of the study and some of the recommendations arising from it. Note, particularly, the reference to Smit (2008a) that gives a more complete picture of land market processes in the study areas.
This resource is part of a larger collection of case studies developed by Urban LandMark to translate research findings into learning materials.