Urban Land Markets
How the poor access, hold and trade land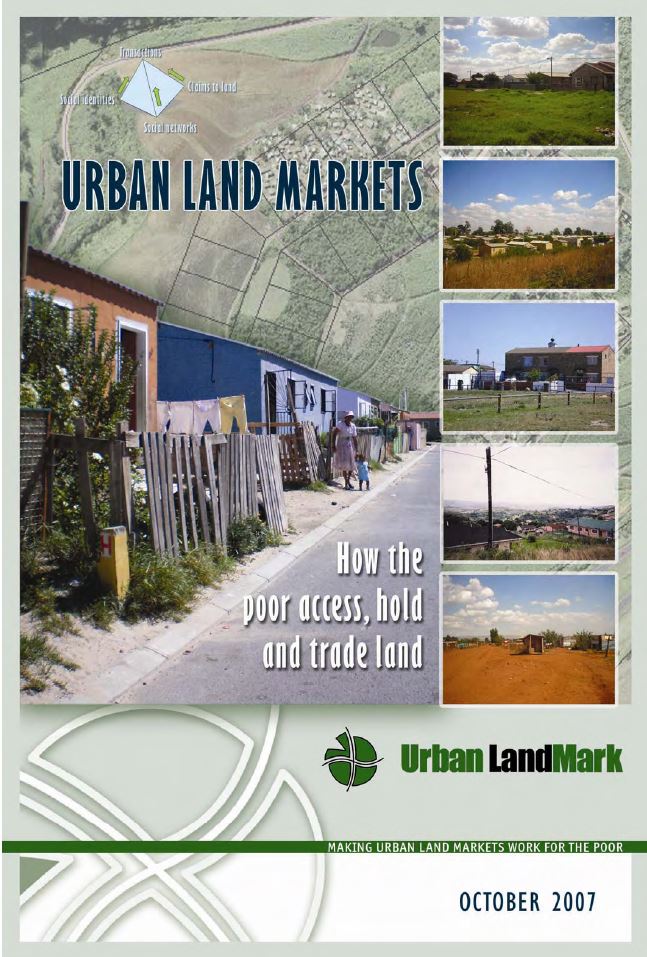 01 January 2007
Urban LandMark
English
Research report
South Africa
This research project investigated the mainly extra-legal ways in which poor people access, trade and hold urban land in different types of settlements in the three South African metropolitan areas of Cape Town, Ekurhuleni and eThekwini.
The types of settlements examined through a case study approach were informal settlements, recently allocated Reconstruction and Development Programme (RDP) housing projects, backyard shacks, an area under a traditional authority and an area of local council housing.
Research reports and resources
Research findings booklet [788KB] by Colin Marx and Lauren Royston
Synthesis report [1.26MB] by Colin Marx
Review of relevant legislation [255KB] by Michael Kihato
Literature review [653KB] by Colin Marx
List of references [463KB]
Research method and survey design [642KB] by Colin Marx
This was the first of a number of what came to be referred to as "operation of the market studies", including ones in Malawi and Mozambique.