Johannesburg Housing Market Report 2018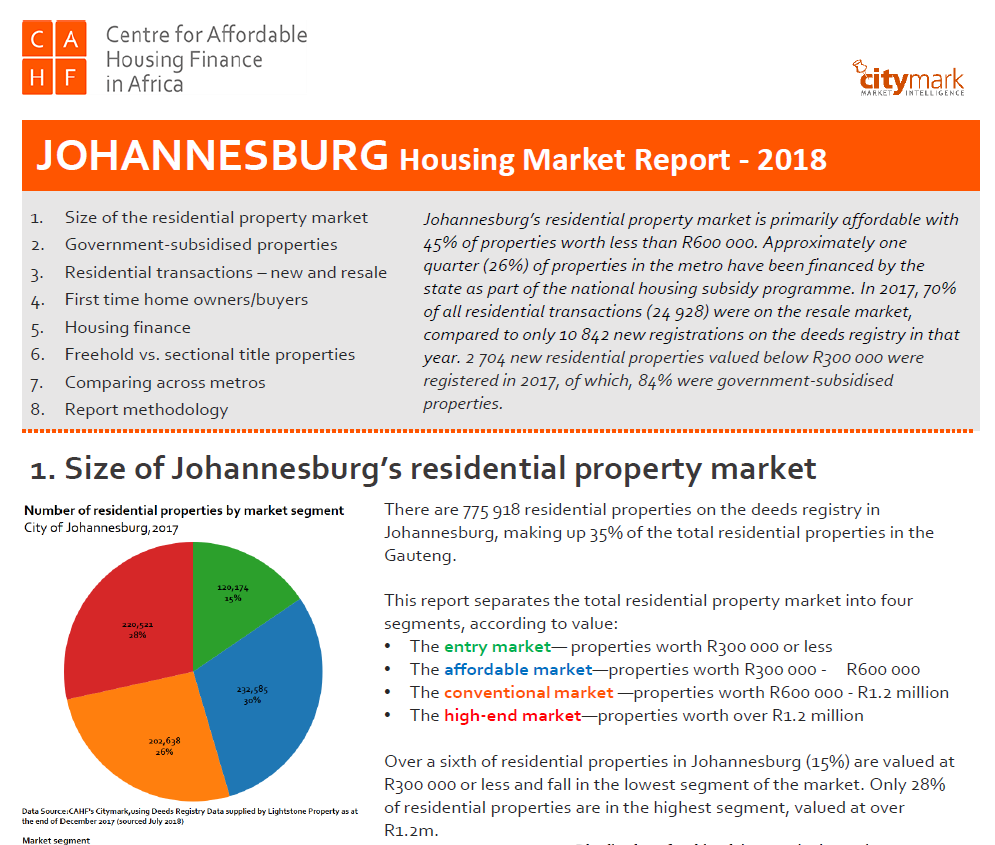 As part of our series of reports on the eight metros in South Africa, this report on the residential property market in Johannesburg, Gauteng, provides a detailed analysis of government-sponsored properties, freehold and sectional title homes, new and resale transactions, lending, and first-time homeowners.
With a residential property market valued at R892.6 billion in 2017, Johannesburg's residential property market is primarily affordable with 45% of properties worth less than R600 000. The report shows that approximately one quarter (26%) of properties in the metro have been financed by the state as part of the national housing subsidy programme. In 2017, 70% of all residential transactions (24 928) were on the resale market, compared to only 10 842 new registrations on the deeds registry in that year. A total of 2 704 new residential properties valued below R300 000 were registered in 2017, of which, 84% were government-subsidised property.