Jus't Spatial Design Practice in South(ern) Africa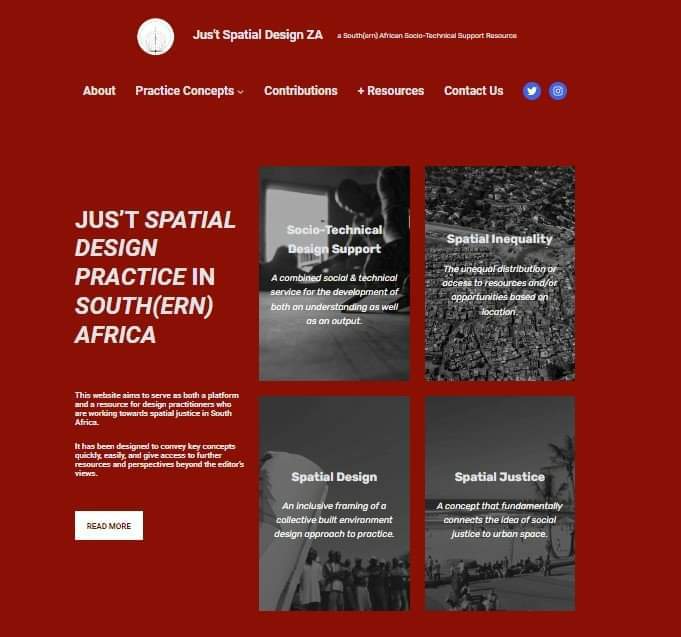 01 June 2022
JSD_ZA
English
Discussion
Zimbabwe, Zambia, South Africa, Namibia, Mozambique, Lesotho, Angola
Just Spatial Design ZA (JSD_ZA) is an initiative that seeks to draw, collect, and share perspectives, resources, and learnings from a diverse network of organisations, practices, students and various other entities and individuals who are working towards spatial justice through spatial design in our cities.
The framing of these design approaches is born from a critical recognition of the complexity of spatial inequality in South(ern) African life and the subsequent exclusion of grassroots people, neighbourhoods and collectives most affected by this, from the 'professionalised' aspects of re-development efforts.
This website aims to serve as both a platform and a resource for design practitioners who are working towards spatial justice in South Africa. It has been designed to convey key concepts quickly, easily, and give access to further resources and perspectives beyond the editors' views.

The initiative is live and will be sharing stories, resources and link across a number of platforms:
Stay tuned to see the growing cohort of contributor's articles that will be shared regularly as well as other supportive links and references.
Abstract based on original source.