Smart Cities Paper Series
Smart Governance in South African Cities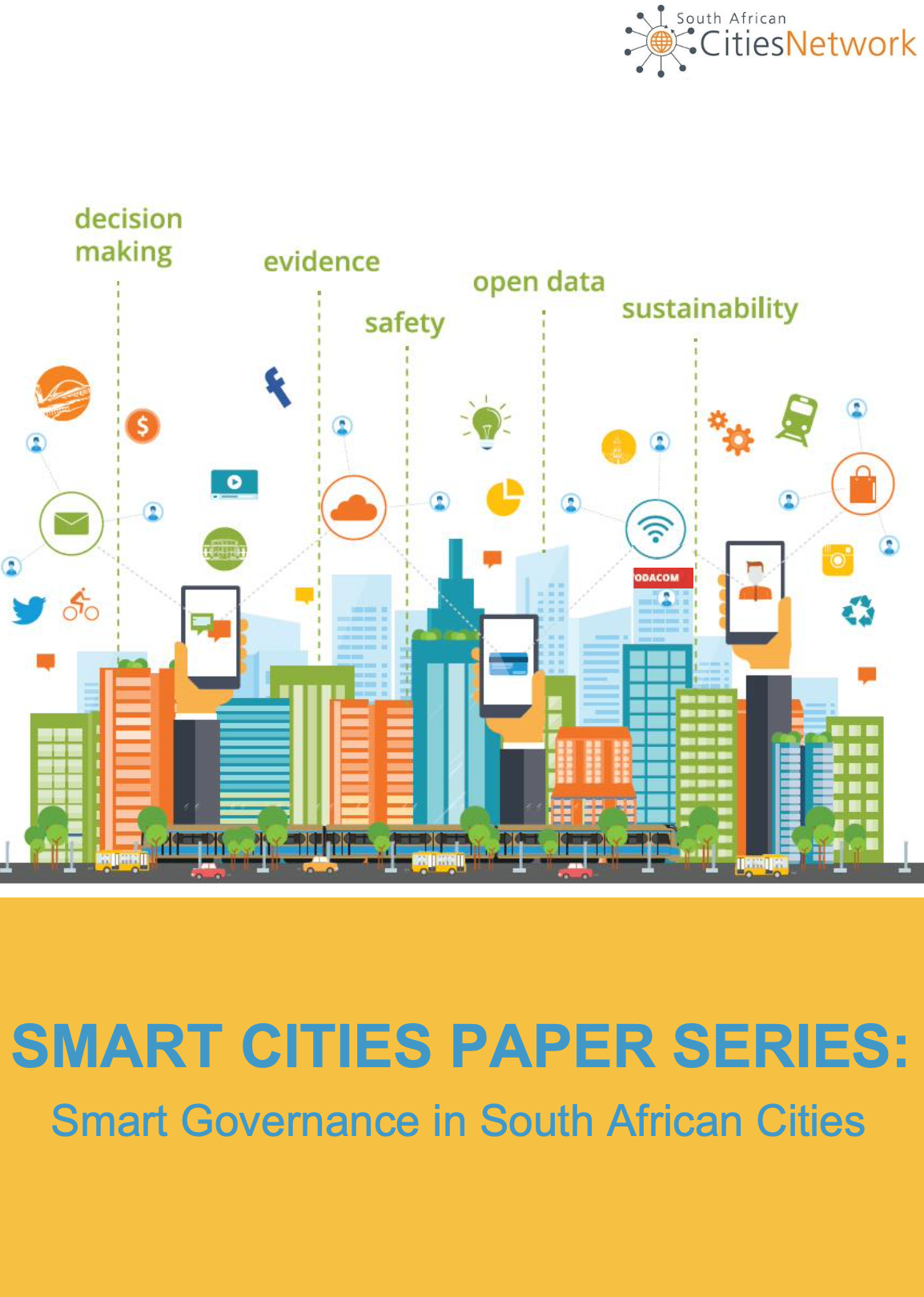 01 October 2020
Kristina Davidson
English
Research Report
South Africa
The smart city approach has been recognised for its wide-ranging principles and flexibility that allow cities to tailor approaches to the local and national challenges facing them. Countries considered to be smart have adapted the smart agenda to respond to local challenges (Mosco, 2019). Similarly, South African cities need to interpret the smart city concept to respond to their local challenges, in particular service delivery, poverty, inequality and poor technology.
This paper series attempts to use practical examples and experiences to work towards an understanding of what a smart city means for South African cities through smart governance. Smart governance, a key characteristic of smart cities, is the central theme of this paper series, as it allows us to explore how the smart city approach can benefit South African cities.
This collection of papers and case studies form part of a larger research programme on innovation at the South African Cities Network (SACN). Its aim is to begin conversations within South African cities about the role and definition of a smart city, and how the concept can be used to respond to urban challenges.