Mining and Community in the South African Platinum Belt
A Decade after Marikana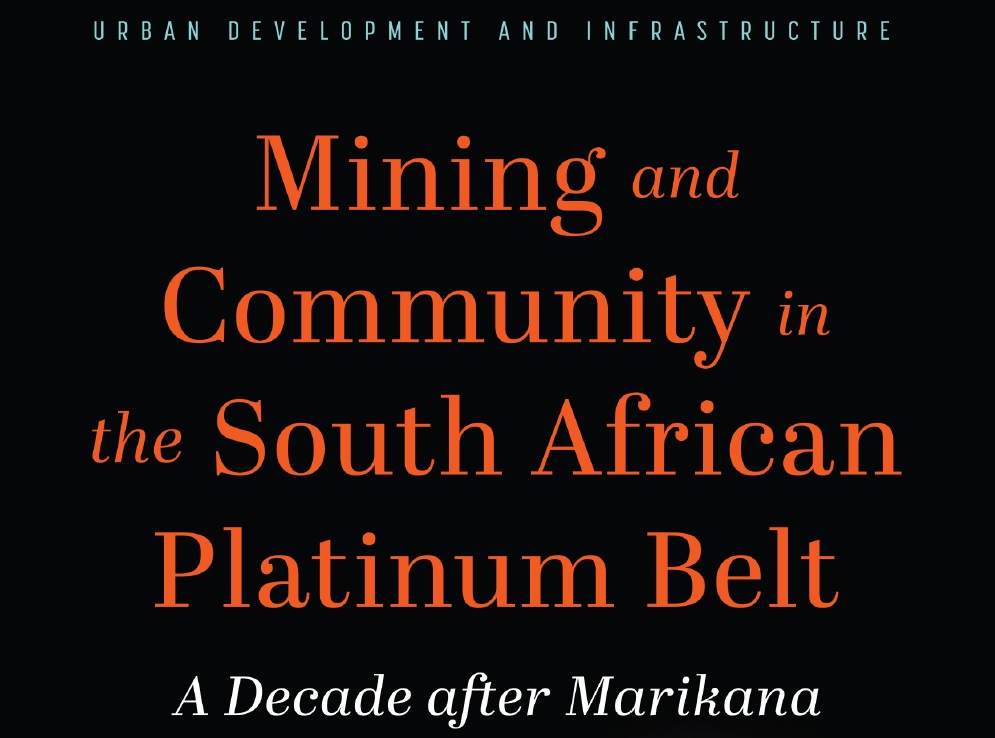 In August 2012, the South African police shot 34 mineworkers at Marikana outside Rustenburg. The mineworkers had been involved in a dispute with Lonmin about their wages, work environment and living conditions. It took this tragedy to focus the world's attention on the intersection between the mines and the community in the South African platinum belt. It is now nearly a decade since the Marikana massacre. This book takes stock of the changes since then.
South Africa provides a concrete case for investigating global debates on mining and cities and the conflict that often arises in these cities. Though not now as big as it was in its heyday, South Africa's mining sector nevertheless contributes 7% of GDP and provides 400,000 jobs (Chamber of Mines, 2017) to a country with an unemployment rate of 29.1% in 2019. South Africa provides about 80% of the world's platinum, a large percentage of which is used in catalytic converters to reduce CO2 emission by petrol-driven vehicles.
The future of platinum mining in Rustenburg is under threat because of the rise of electric cars and the cost of underground mining in the area. Many of the new platinum mines to the north of Rustenburg are open cast mines where production is mechanised and cheaper. Other influences on Rustenburg are the increased global nature and neoliberal thinking in the mining industry. Labour practices have also changed. With mining increasingly dependent on shift work and contract work, outsourcing has changed the face of Rustenburg. The mining companies have transferred their historical responsibilities for housing and health to the government and the mineworkers. Relationships between the mines and the community are in flux, with resulting social, environmental and health concerns. Most worryingly, in their engagement with communities the companies seldom consider the consequences of mine decline and closure.
This book investigates the consequences of the shifting social responsibilities, new inequalities and sustainability concerns created by this neoliberal phase and asks what will happen in the likely case of mine decline and closure and whether there have been improvements since Marikana.
Abstract based directly on source.